Tools
Popular Google Chrome Extensions for home users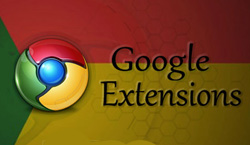 Google has the world on its knees when it comes to the name itself, Google has over millions of users who are not only loyal users but they participate eagerly for Google to launch new apps for its users.
As soon as chrome was out a huge number never seen before downloaded the browser to get the best of the app. Now with the launch of chrome automatically other famous chrome extensions had to be integrated hence chrome brought extensions into the lives of people.
With the popular chrome extensions you can now manage a variety of different things you use online in one single place. Some of the best chrome extensions are listed below
Google Chrome Extension for Gmail
Gmail Notifier is one Google Chrome extension that has so many people using it that its difficult to keep track, the extension lets you have email notifications in an instant. One a new mail pops a small icon on the top right corner shows the number of unread emails.
This Google Chrome extension lets you have a notification of G+ as soon as you have an update, this way you not only get to have all social interaction in one place but also get to connect and interact actively.
Google Chrome Extension for Hangouts
With Hangouts Chrome extension, Google gives you another place to simply have fun online, Google has been keeping its users happy with not only giving other extensions but also a place for all friends and family members to gather and have a seamless world of connectivity online.
Chrome To Mobile Extension
Chrome to Mobile is another Google Chrome extension that lets you sync your mobile and your browser is this app, now all those people who use chrome as a browser on their phone can simple use this button to send a webpage directly to this phones. Now having all tabs and pages will be easier then before.