Blog Tricks
Highly customizable One Page Parallax WordPress themes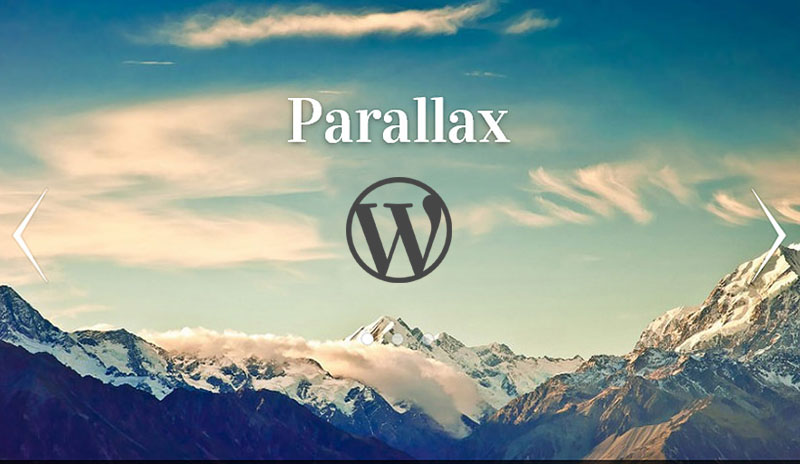 A Parallax theme is actual words called the combining of two different trends on the internet.
One Page Parallax themes would mean that these trends are combined for a single page use and anyone wanting to use this theme for their webpage can do easily.
This theme is a scroll down theme which means no more opening of pages but one window and you simply keep scrolling down to see whatever you want. It is a cool idea and brilliant one to say, no more hassle of opening different web pages.
WordPress has some of the most amazing one page parallax themes that work with the website associated with both parallax and WordPress. Let's have a look at some of them
Jarvis – One page Parallax WordPress Theme
Parallax WordPress theme Jarvis is one hell of a great theme. Jarvis is a parallax WordPress theme which is now live for everyone to use.
It's has features that stun the users and the viewer both at the same time. From some of the features like Page speed has a 50% increase and all that time to load a page has been decreased to 60%.
It is also WPMU & WPML ready to go with WP 3.9.1 and wide screen support with it. Audio support for the portfolio and blog selection with no limit for parallax is something that people have been swooning over.
Aeris – Creative Parallax WordPress Theme
Second in Parallax WordPress theme we have Aeris that is a much more creative version of these parallax WordPress theme. It comes with parallax effects, revolution slider, youtube video background and an amazing subtle gradient overlay.
It also has an un-limited colour scheme which goes with 2 colour menu variation and the design is responsive to your selections immediately.
The twitter feed works amazingly well with built in Google maps you can also add in videos and images to your discretion which will not affect the speed of the loading of the page.
North- One Page Parallax WordPress Theme
This one is my particular favourite because of the deep dark theme it displays and not just mine but many users have been seeking to have their hands on North parallax WordPress theme.
The most interesting part of this theme is that it goes full screen with Vimeo running in the background and the twitter plugin never stops and gives a full widget personalization.
Another amazing feature is the constant rain effect that keeps going on in the background with the sound making your parallax WordPress theme the best.