Tech News
UnoTelly – Smartest way to unlock Online Channels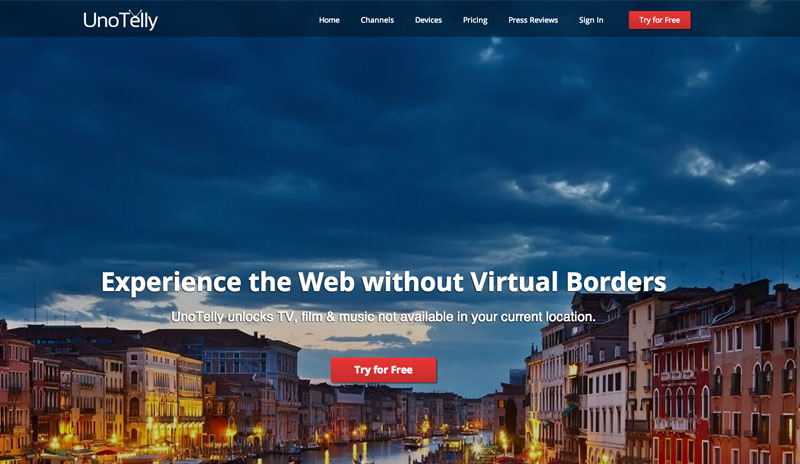 To understand what UnoTelly really is one must have knowledge about VPN (Virtual Private Network), DNS (Domain Name Servers) and the difference between their functionality.
To explain the terms simply, a VPN is a service that lets you access blocked content by virtually changing your location for the host website.
This includes all of your data and to mention this system is a very safe as all your information is being secured with a different identity.
In contrast DNS service is not very different from a VPN, the base is that DNS service allows you to access blocked content and is mainly significant as it does not allow your internet connectivity to get poor or your speed to get decreased and provides faster streaming.
What is UnoTelly
Discussing UnoTelly, it is a DNS service as is clear by its UnoDNS tag name. UnoTelly is an online streaming service which means you can stream tons of movies and channels with just a click of a button. Now that you know what a DNS service is UnoTelly can be described simply.
UnoTelly is a service that lifts all the geographic barriers for you when you want to watch your favourite TV channels. It is a direct service that does not provide you with middle-men facilities and you get connected to their servers directly.
For example a client writes that after shifting to the United States from the UK he could easily watch the BBC Iplayer channel that was blocked from outside the UK.
UnoTelly Plans & Packages
When you subscribe to the UnoTelly service you get access to a number of channels online where you can enjoy your favourite soaps, movies, seasons and more. This DNS service provides you fast online streaming for your favourite channels and all your other browsing activities remain undisturbed.
In addition to this UnoTelly's fine service provides unlimited bandwidth. With this the limit to your UnoTelly usage is undefined. Setting up your UnoTelly service is very easy as the service comes with helping guides in the form of videos and in the form of 24/7 customer support.
UnoTelly Configuration
Also helpful for setting up UnoTelly are the utility tools that might be required, which are already mentioned once you start the process. In the same category is the fact that you don't have to continuously change the DNS settings for configuring and accessing different channels according to their location, you get it all under one roof.
UnoVPN on your Windows -> Setup
UnoVPN on your Mac -> Setup
UnoVPN on your iOS Device -> Setup
UnoVPN on your Android Device -> Setup
After setting up the major thing is the channels and the subscription rates that UnoTelly offers to the users. Once you subscribe know that you have access to over 300 channels that are from different location all over the world.
Some of the major ones include Netflix, Iplayer, HBO Go, HBO Nordic and many more. After your subscription you can easily wonder through the list selecting your favourite ones.
In accordance to this a very unique and powerful feature offered by the UnoTelly team is the UnoDNS Dynamo. This feature lets the customers switch between the regions of different channels. An example would be of a customer having a Netflix US account but having access to all of the locations that Netflix operates in.
UnoTelly Pricing
Comparing the subscription rates with the services provided by UnoTelly, you get a UnoTelly premium package in $4.99/month and gold package in $7.99/month.
In gold package you get UnoVPN service that lets you access to channels that are not yet available through the DNS service. Still the subscription rates are quite low as compared to the competitor sources.
Conclusion
And last but not the least the best part about UnoTelly service is that it is easily accessible through any device that you use., smartphones, laptops, gaming consoles, smart TV's you name it and UnoTelly would work on it. Signup now and So enjoy using UnoTelly as much as you like.