Gadgets
Comprehensive review about Asus Transformer Book T300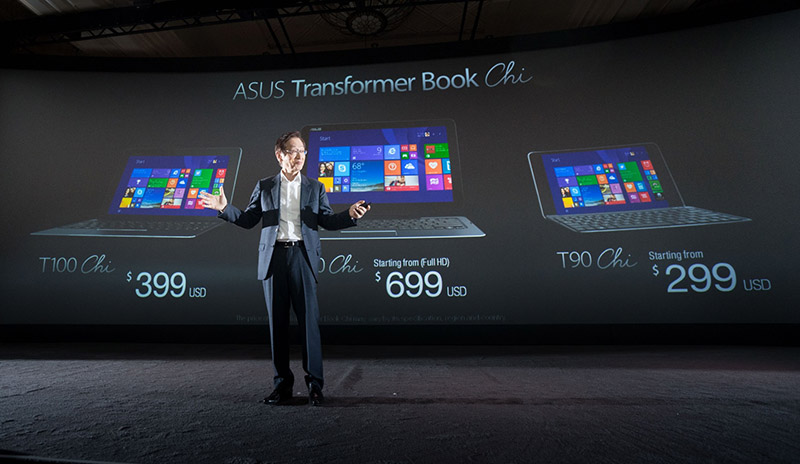 Asus Transformer series gives you one more of a kind and that's the new Asus Transformer Book T300.
The tablet/laptop is made to be razor thin so that carrying it around will feel like a feather in your hand.
In the race of releasing laptops & tablets we have this little baby that is equipped with Windows 8.1 Pro initially but if you want other versions are available for you to choose from.
It's obviously a tablet pc that can convert in to either in the easiest way possible. Asus Transformer Book T300 is purely streamlined with a curvature design an metallic covering to give you diamond cut edges for chicness and sleekness.
Asus Transformer Book T300 specs and review
When we talk about the specifications of Asus Transformer Book T300 than we come across Intel Core M5Y10 and 71 Processor's that give you the best there is. Memory is loaded with DDR3 4GB and can go up to a staggering 8 GB.
The display of Asus Transformer Book T300 12.5 inch screen which is Auto WQHD and gives you full HD with 3D wide view angle. Graphics of course then has to match up and that's none other than Integrated Intel HD 5300.
Now if we have all these beauties in to one we would definitely need a storage space worth matching hence 64 GB and 128 Gb are all for you. Though, the cameras of a two in one are a mix decision but for this it's an HD web camera that gives you awesome quality every single time.
Getting a little deeper into the specifications of Asus Transformer Book T300 we have the integrated networking, the interface of audio jack, micros usb, Bluetooth on/off switch, a micro HDMI cable slot and the adapter cable jack.
For the Audio we have built in Array Microphone and Speakers with the security of Kensington lock and HDD password protection.
Final Words about Asus Transformer Book T300
We won't boost much about this two in one but what we do have to say is that in the long line of two in ones there are a few gem's that people look for.
Their reason is simple that something which would go a long way with them without the added hassle and trouble of updating, fixing and all.
Among these gem's is this Asus Transformer Book T300 Chi that gives you the reliability and the adaption of your surroundings and life style.
Not only will this give you the mental peace of having a two in one that can work with your specifications but also that can give you the adorability as well. We hope that you choose wisely and go with the best.