Infotainment
Hidden Truth: How top companies got their Brand names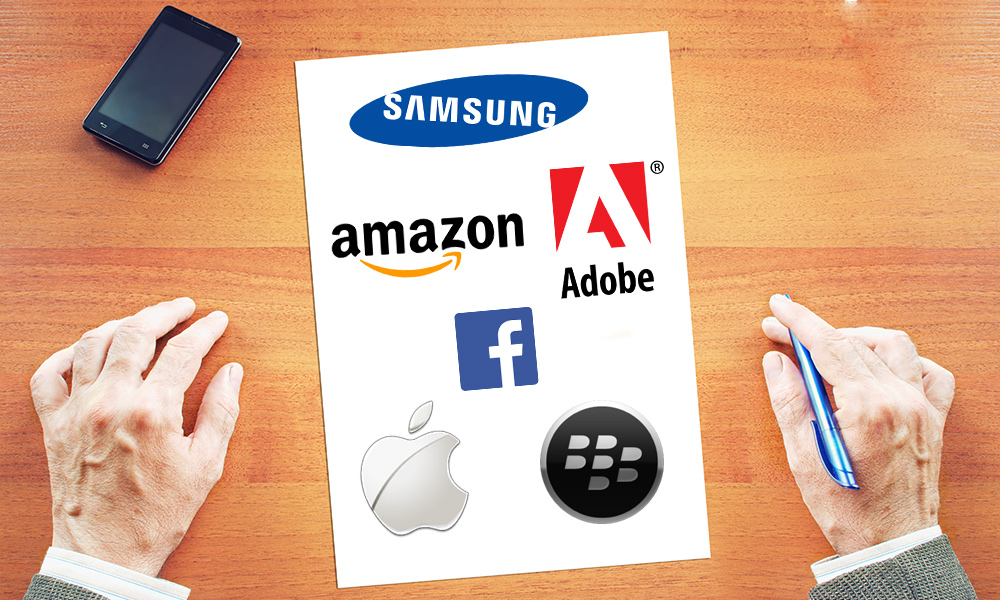 Want to know some fun facts as to how your favorite tech companies got stuck with their names and flourished under them? Have a look:
Samsung
Taken from Korean language, Samsung means '3 stars' that symbolize 'big, numerous and powerful'. Upon foundation, the main industry led by this tech company was related to various food products.
Expansion later led it to indulge in other fields and made samsung one of the leading tech companies of smart phones bringing glory to its name and living up to the standards of '3 stars'.
Nokia
Nokia, another well known in the list tech company of the electronics industry that did not start off with that as its basis is a name fashioned out during 1871 while working on its venture of wood pulp mill at the town of Nokia on the banks of Nokianvirta River and the process of formal branding of its products took place in 1967
Adobe
Known for its name in photographic industry adobe's basis of being a tech company's name is simple. Adobe was named after the small creek that ran behind its co-founder John Warnock's place.
BlackBerry
The name BlackBerry, originally chosen for one of its new email messaging gadgets upon suggestion from a referencing company in 2001, Research In Motion later used it to brand its tech company with that symbolic name in the year 2013.
Apple
The credit of naming this brand goes to the tech company's co-founder Steve Jobs who felt it to be "fun, spirited and not intimidating."
Steve Jobs decided to go with the name Apple Computer (later shortened to Apple in 2007) as he puts it, is "because Apple comes before Atari in phonebook and i used to work at Atari."
Oracle
With an interesting story behind its name, Oracle was named by its founders upon getting inspired by their database project's name, worked on by them as contractors for CIA.
Amazon
Liking for natural landscapes certainly pays off, as this tech company was named in 1995 by its CEO Jeff Bezos due to his attachment with the Amazon river's beauty and the title of being the largest in the world
Facebook
Amazingly this omnipresent social site "Facebook" got its name from the name major American universities like Harvard use to refer to their student directory books.
Microsoft
This moniker was thought up by the Microsoft co-founder Paul Allen by combining the words Microprocessor and Software in 1975 to go with its production of software for Micro Instrumentation and Telemetry Systems' (MITS).
Lenovo
The wish to expand his business led this tech company's CEO Yang Yuanqing to change its name in 2003 from 'legend' to Lenovo with 'Le' coming from the previous name and 'novo' meaning 'new' in Latin.