Tech News
iStat Menus: Comprehensive system monitor for Mac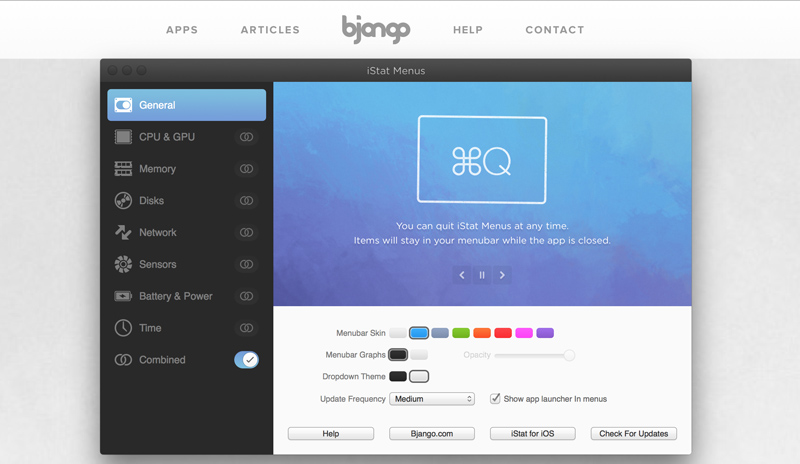 Bjango brings you a software named iStat Menus that works in real time and I am sure we do not need to tell you what real time is. But since I cannot help myself, it simply means that a software that would be running when you are working and any information provided by it would mean it's of that particular moment.
iStat is the miracle software we would say because not only does it work real time but also provides information of all your device.
Although there are many that can do this with your Mac but iStat Menus gives you information in a graphical and compact manner. It saves menu bar space and comes with a lot of accessories.
iStat Menus – All in one Mac Monitoring App
To begin with the design for iStat Menus 5 is new and along with the new menu bar it has more drop down menu's and apps.
It is also customizable as it may have some Yosemite and Maverick only features. Which means some features would only be for Yosemite and some for Maverick.
These include significant energy usage, compressed memory and pressure. Also, apart from these some features there are many that are for both and they can be handled by iStat Menus 5.
Not only will iStat Menus give you App review but also per app statistics which would be accurate to the point.
We all know how stats are showed but in iStat Menus that stats take a new place and that information such as router, MAC, DNS addresses and subnet mask details.
It's retina ready display can display WiFi channel, signal noise, GPY monitoring as well.
Moving on with the new things iStat Menus has Time and World clocks with is paired with sunrise, sunset, dawn, dusk and maps for about 120,000 cities. And then it can also transition between Daylight Saving.
iStat Menus has the capability to work in any language that you want. Languages initially include Arabic, Korean, French, Turkish, Dutch, German and many more.
If we want to summarize iStat Menus in a few lines it would be kind of impossible as from Languages, Sensors, Date & Time to Battery power, CPU & GPU usage it simply summarizes your entire MAC into one intelligently designed menu bar which meets your entire needs with the name iStat Menus.