Blog Tricks
12 incredible tools that improve your marketing tactics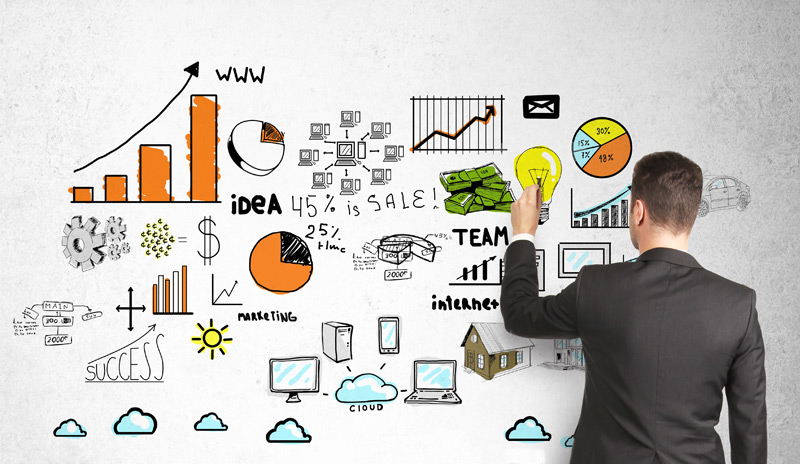 Marketing Tactics in definition it means
"A set of marketing strategic methods intended to promote the goods and services of a business with the goal of increasing sales and maintaining a competitive product."
And in simple lay man terms it means tricks and cleverness a company or an individual uses to attract more customers to its product.
A company uses many different marketing tactics to gather all its genius minds and brain storms with different creative ideas to lure the customers.
List of most advanced Marketing Tactics Tools
Social media in all this plays the biggest part as it is one of the biggest marketing tactics available. The more advertisements you display on social media the more customers and hype you create.
Videos on Facebook which sometimes include small deals attract customers like anything.  Among these tools are some listed below which are great marketing tactics.
Survey Monkey:
For companies that need survey material in huge amounts, Survey Monkey is a tool worth using. It's one of the biggest marketing tactics survey tool available online and hundreds of companies are using it daily and it become a most used part of their marketing tactics.
The most important thing to notice here is that it's absolutely free. The questions come in all sizes and the survey can be simple and complicated as the same time. It's all up to you how you decide to survey people and where.
Crazy Egg:
Crazy Egg is another amazing marketing tactics tool that lets you see where exactly your customer is looking on the page, is it the graphics that are attracting the users or the text.
Crazy Egg Heat Map has a free trial and you can enjoy the after effects of this tool when new ideas will start forming in your mind with the results and improve your marketing tactics.
Voice Polls
Voice Polls is also in the list of advanced marketing tactics and give you about 0.10$ per response and after you have created a survey it finds out people for you to take survey.
You keep increasing ten cents it keeps giving you more data but that's totally up to you to choose and make better plans of your product marketing tactics..
Survata
Survata is a little expensive for daily survey people as per survey is charged 100$ but this also helps you find people to take survey and works on your based demographics.
Surveypal:
Surveypal is an incredible free survey place which is simple and clean and is famous for it. A simple drag and drop interface is specially designed for you to get your surveys without hassle.
User Testing
Being at 225$ a month but also being totally worth it is the User Testing. It provides you with videos of actual people taking surveys on your apps or websites.
Qualaroo
While using Qualaroo marketing tactics, you will get a 14 day free trial which lets you see what exactly you can do with it. It's allows you to go simple with the survey and you can put it on Google Plus page or website you have. You can customize it and enjoy the results.
Proved.co
Yet, another free survey tool that is actually cool and lets your customer decide whether your new idea for a brilliant product will work or not. While analyzing your marketing tactics, Proved can let you give product idea, validating your demands with multiple tracks with interactions valid concepts.
Persona
If you are looking for a free marketing tactics App that lets you get inside the hearts of your customers you are reading the description for the perfect Persona App. You can create an informal profile using name / title and images of your audience and add behavior / demographic and their needs.
Follower Wonk
Follower Wonk lets you see user data for Twitter and once your enter the username you can see what kind of people are viewing your profile or product. A perfect marketing tactics tools for those who want to increase their business using Twitter.
Temper
Being at 12$ a month this is a simple way to collect feedback from customers in a simple smiley way.
Facebook Audience Insights
Totally free and lets you see exactly where the Facebook audience stands.