Gadgets
Review: Best Six Intel 5th Generation Notebooks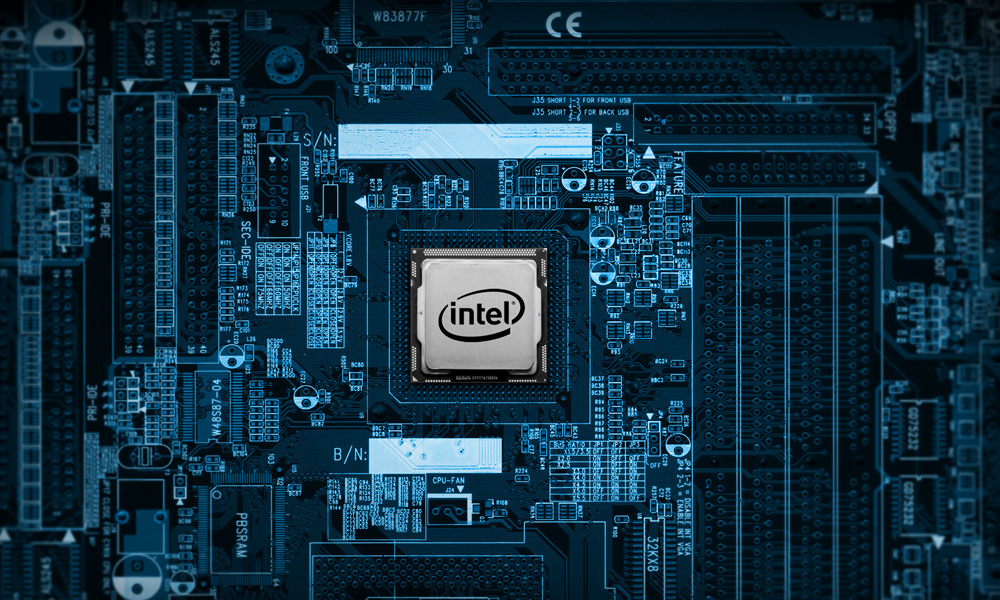 Intel's progress is a clear evidence of world's advancement. We all know that for a powerful and user-friendly laptop Intel is the company one must visit. Read about the six Intel 5th Generation laptops we recommend you must get your hands on.
HP ENVY 15 Convertible Notebook
Presented is a sleek and stylish breed from the HP Envy series. This Intel 5th Generation laptop features 15.6" screen size with a 1920×1080 pixel display resolution. HP has installed a 750 GB Hard disk with an 8 GB RAM combination.
So browse faster, play faster, use office faster and much more. The processor is Core i5 with smooth sailing Windows 8.1. And for the tablet-lovers, this Intel 5th Generation laptop is affordable and screen-touch tech.
Dell Inspiron 14 5000 Notebook
Another latest release is this Dell Intel 5th Generation laptop. Core i7 processor, 8 GB RAM, 1000 GB Hard Disk and Windows 8.1 operating system are the specialty of this Intel 5th Generation notebook.
For entertainment Waves Maxx audio, camera, 14" display and an extraordinary 8 hour battery life is what this device serves you with.
And its sleek design and LED backlit keyboard are just flattering. After buying this Dell Notebook whether its work or entertainment you have got it under control.
ASUS 5200U
Asus setting standards in the tech industry presents its Asus 5200U Intel 5th Generation laptop. Under the case is a Core i5 processor combined with a 1000 GB Hard and an 8 GB RAM to give perfect performance.
And when it all gets paired with the latest Windows 10 platform something incredible like Asus 5200U is what you get.
Feast yourself with an LED Backlit keyboard, Wifi, SD port, camera, SonicMaster audio support and long lasting polymer battery. And with an affordable price of just under $500 Asus is one laptop to get your hands on.
Acer with Intel 5th Generation
Forgetting Acer? A huge mistake it is, according to many tech experts. Acer lands in the field with this Intel 5th Generation laptop.
Running on a Core i7 processor, 1000 GB Hard disk, 8 GB RAM, and a Windows 8.1 OS this Acer device is not one to miss. And camera, LED Backlit keyboard, and a 15.6" display is what perfectly compliment its Grey sleek body. For more specs do search this laptop.
Lenovo Yoga 12 Thinkpad Ultrabook
From its advent Thinkpad has been the apple of our tech-needs! Get a Core i7 2.60 GHz processor, 256 GB Hard and an 8 GB RAM in Yoga 12. Its 12.5" screen size is well complimented by its 1920×1080 display resolution.
Also Read: Introducing Lenovo Yoga 3 Pro
With LED Backlit keyboard you can easily spend your time working in dark now that you have an 8 hour battery life on your hands. Although the specs sound a bit off but you know when it comes to Lenovo Thinkpad series you would get the best out of your payment.
Alienware QHD
Much for the working class, let us mention something for the gamers inside you. Alienware is the best you get when it comes to gaming, and with this Intel 5th Generation laptop you get a Core i7 processor, 512 GB Hard and an outstanding 16 GB RAM.
With 13.3" screen size 3200×1800 pixels, 8.5 hour battery life, camera, LED Backlit keyboard, and Creative Sound Blaster X-Fi MB3 sound system your gaming experience cannot get any better.
And with all these specs its 8.1 Windows OS is one you will yearn for eternity in your gaming-life. So whether you buy it in silver or black this device is one to afford.