Infotainment
Eight Amazing and mind blowing facts about Russia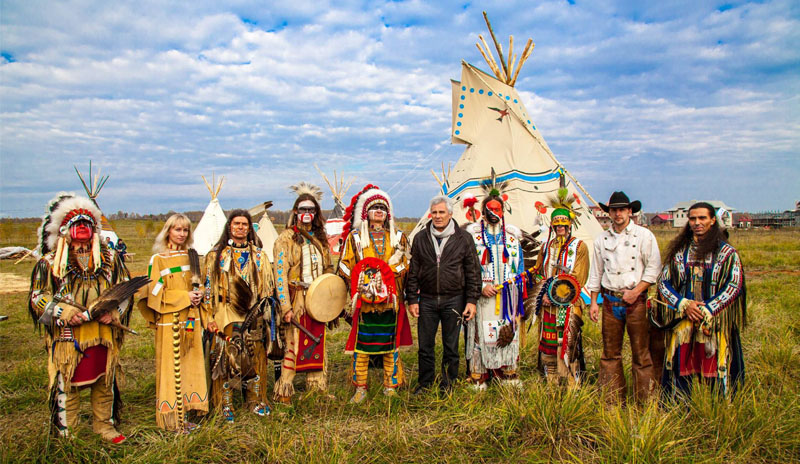 Russia has been home to many things in the world and each day people mimic their accent in real life and movies.
Today we will bring you some of the most amazing and craziest facts on Russia, one's that you will end up loving.
Russia v/s Pluto
Yes, the title may indicate that we are talking about something crazy and well, Russia is crazy.
The surface area of Pluto the planet ( just to be sure you know what I am talking about) is about 16.7 sq km. Now, the surface area of Russia is 17,098,242 sq km. Strange and crazy but that's how it is.
High School AK-47
That was the exact face I made when I heard this. High school students have to assemble an AK 47 under a strict time limit to actually graduate from High School.
Failing to do so results in no high school graduation.
Vladimir Lenin
Though he has been dead for more than 90 years but you can still go and see his embalmed body in Lenin Mausoleum from 10am to 1 pm.
Sorry, the Mausoleum does not operate on Monday's and Friday's.
Natural Gas Reserves
So imagine a Olympic sized swimming pool and then try and try your very best to imagine 19.2 billion Olympic sized swimming pools.
Indeed, imagining one can be easier but in billions well that's how much gas reserve they have. It amounts to 1,688 trillion cubic feet.
Lake Karachay
This lake is so amazing that standing an hour on it's shore can kill you and we mean actual no living anymore kind of killing.
The reason is the nuclear waste being dumped in it in the time of Soviet Union. High end products such as Strontium and Cesium are cause to kill a human.
Russia & U.S
If you come across Bering straight you would come to know that the actual distance between U.S and Russia is about 2.5 miles. Cross over any time you feel like
Tetris Song in Rusia
The famous song Tetris was actually a folk song from Russia which was composed and written by Alexey Pajitnov during the period of Soviet Union.It's real name is "Korobeiniki"
Statue Of Liberty
This honoured statue was a gift from France to U.S and it is one of the most prized thing of U.S but did you know that the metal frame on which the statue is based  on was made in Yekaterinburg, Russia.
Even Number
Now, if you happen to see someone worth giving flowers to in Russia, you at all costs should avoid giving even numbered flowers. The even numbers are only reserved for funerals. Strange but pretty true!