Gadgets
Introducing Lenovo Yoga 3 Pro with Quad HD display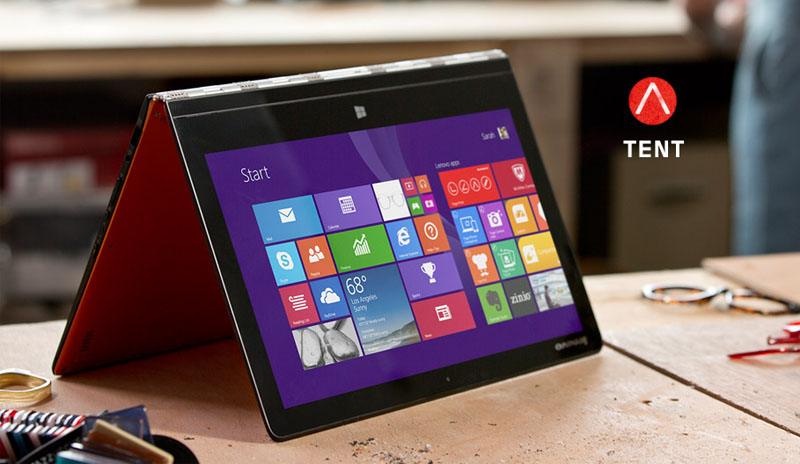 Lenovo Yoga 3 Pro is one heck of a machine which works in shapes of a tent, tablet, a laptop and a stand. The most groundbreaking technology is being used for Lenovo Yoga 3 Pro and this not only makes it an exceptional machine but one the best in the market too.
This is one of the most adaptable machines by Lenovo according to the latest ones in the market. It adapts literally to your working conditions, so no matter where you are the machine will give you the ease to work without interruptions.
Lenovo Yoga 3 Pro with Microsoft Windows 8.1
This gadget is Laced with Windows 8.1 that keeps you connected at work, on the go or at work. A direct link to the SkyDrive gives you the option to save your work anytime anywhere.
Processing: Lenovo Yoga 3 Pro, has Intel Core M-70 processor with an 8GB DDR3L RAM to give you unstoppable efficiency round the clock.
Display: A 13.3" QHD touch screen lets you move across apps and screen as smoothly as gliding on water. 720p webcam lets you connect to friends, family and work without interruptions.
Storage: Though, the storage is a maximum up to 512 SSD but still for a tablet it works amazingly on such short memory too.
Battery time: The battery lets you work for 7.2 hours straight and you have Bluetooth, WiFi, USB, four card reader and a micro HDMI out port.
With all these tech specs, Lenovo Yoga 3 Pro is one of the most amazing running cool machines available till date.
Lenovo in its line of producing laptops and tablets came out with Lenovo Yoga 3 Pro when the need to have an efficient machine was high. A smooth running machine was indeed needed by students, office workers, housewives and who not.
Everyone has their perfect life compactly fitted into this 13.3" diva that has both attitude and style. Market research shows that Lenovo Yoga 3 Pro was liked and loved by a good number of consumers across the globe.
They loved it for its efficiency, smoothness and ability to perform on multiple levels without getting stuck. Lenovo Yoga 3 Pro is said to be the first in the line of tablets that will be in the hands of every living person for the next years to come.
Even though replicas are available and there are companies that produce good tablets but there is only one Lenovo Yoga 3 Pro.