Health
Best Home remedies for hair growth in winters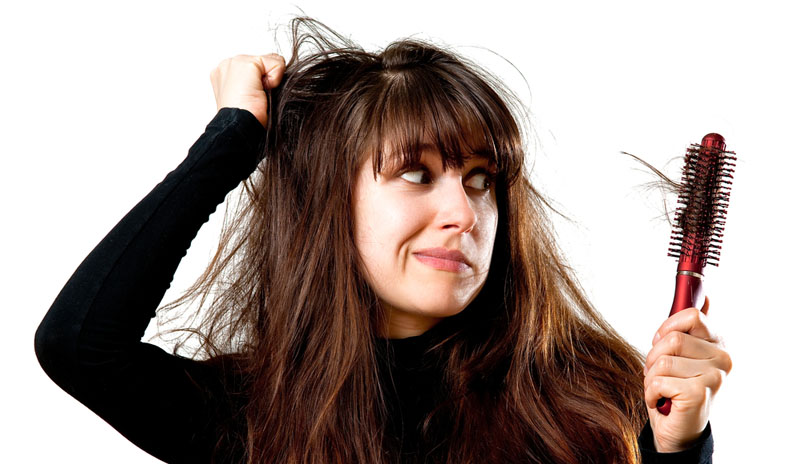 Winters are already here and it's time for looking after your hair at the first place as winter start showing its effects on hair. Just like your skin, your hair become very dry in winter.
The freezing winds and frosty gust attack your hair directly leaving them rough, dry, itchy and rough. You may also experience frizz and breakage caused due to seasonal changes.
The most disturbing thing in the winter is the silver flakes falling from your scalp. These flakes usually form lumps on the scalp resulting in uncomfortable stinging and itching that may lead to the redness of scalp and severe dandruff and hair fall. Here are few easy home remedies for hair growth and to deal with these problems.
10 Home remedies for hair growth this winter
The most important in home remedies for hair growth is to avoid using extreme hot water to wash your hair during winter season as it is very harmful for hair health.
Cover your head with a scarf or hat while going out in the winter day or even in night to avoid the direct exposure to cold wind.
Watch your dietary habits especially with the seasonal changes. Incorrect and unbalanced diet can cause continuous hair fall so always try to take a proper diet which is full of all the essential nutrients needed by the human body.
Be very careful in the selection of your shampoos and conditioners in winter season as it is very important to wash your hair after the interval of a day or two which is totally dependent upon your hair texture and scalp type.
Oiling is must, so oil your hair an hour before you take shower. Moisturizing your hair is very important to tackle winter calamities on your hair.
It is very important to apply hair masks or take a deep moisturizing and condition treatment once a week in winter to keep your hair healthy and lavishing during harsh weather.
Next in our list of home remedies for hair growth is trimming. Trim your hair every month to fight split ends and breakage of hair.
Take 4 Tablespoons of coconut oil and heat it up in a frying pan adding one piece of camphor, allow it to cool and massage into hair and on scalp when lukewarm.  Leave it over night and wash your hair with a baby shampoo next day. The results would be visible in a week and you will combat all the hair problems soon.
Soak two tablespoons of fenugreek seed in water overnight and then sieve the mixture and crush to make a fine paste. Apply this to your hair and wash it off with a "Sikakai" shampoo or soap nut water.
Last in our list of home remedies for hair growth is to take two egg whites and add 4 tablespoon of lemon juice into it and mix it well. Apply this to your scalp and massage gently. It will leave your hair healthy, shiny and protected.eat well and take care of yourself
If you like our list of home remedies for hair growth in winters then share this post with your friends / relatives. If you have any other tip regarding hair growth then do share it with us in comment box.
Image source: hellogiggles.com