Tech News
Skype makes free video calling on Windows, Mac, and Xbox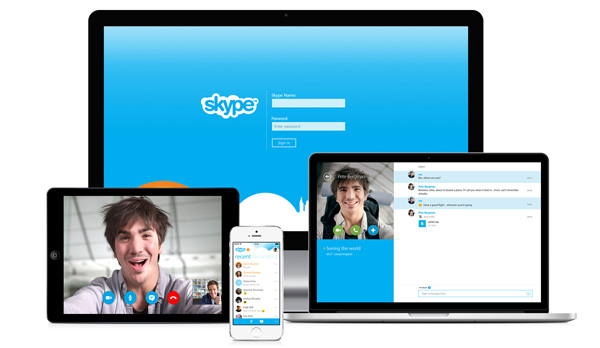 Skype, a name that is on every child, teen and adults name and more over even our elder citizens are using it freely on their cellular devices to connect with loved ones all across the globe using Skype video calling.
Already one on one calling was freely available to everyone all across the world but now Skype introduced its video calling on gaming platforms as well. So you can play and video call all in a go, among the famous platforms are Windows, Mac & Xbox One.
Yes indeed, now all Xbox lovers will be able to video call up to four people simultaneously and enjoy the charm of seamless video connection.
Skype introduced video calling on gaming platforms
For Windows and Mac up to 10 PCs will be supported and people will have the ability to share and connect at the same time via Skype video calling.
Phillip Snalune, who is the GM of Consumer Product Marketing in Skype believes that the best communication experience for our users will now be open through this seamless connection they will share via Skype group video calling.
Don't miss : Facebook latest Analytic update for Page Owner
Day in and Day out the team at Skype works on the possibility that Skype becomes one of the best and the only software being used on all available devices and platforms. So once you connect through whatever device you have you do not have to stop at any cost.
Of course, at first skype was charging its customers a particular sum of money and one had to have a premium account but this is news of the olden days and now everyone will enjoy a free video session.
Also Read : How to Make money with online Teaching
Although other softwares were providing video sessions with the world but since Skype has been the most reliable there is the team at the Skype HQ had to turn this charging video machine to a free one as their user base was loyal and growing by the minute.
Once they opened this up the user base went up in millions in a matter of hours. This naturally earned Skype the credit of being one the most used and most reliable software tycoons in the world. Skype, is already working towards making sure that this seamless connection does not face any hinderance's and works smoothly in all parts of the globe.
Much more exciting news is yet to come with the launch of this free video calling on the available platforms and users are already pilling up waiting for it.
Also Read : How to Improve yourself in Technology World