Windows Phone
Best three alternative browsers for Windows Phone 8.1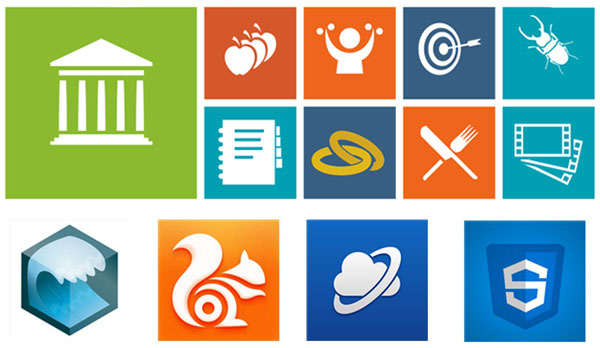 The best thing after introduction of computers was the arrival of internet. A complex knowledge to grasp yet it is so easy to use that even a four year old nowadays works on the internet quite efficiently.
However the core thing required for working on the internet is the web browser, and you may not know but your internet browser effects your web experience. Whatever the gadget you use browsers are a must for using net. This article will therefore mention three best web browsers for Windows phone 8 and 8.1
Maxthon – Top browsers for Windows Phone
From a start-up team of 2006 we bring to you Maxthon, a browser for Windows Phone that needs no introduction. Maxthon for windows phone is an easy to use browser with a variety of options for a great web experience on your windows phone.
These options include RSS reader, managing search engines, managing Quick Access tools, modification of settings to your ease, and lastly a theme system to freshen up the atmosphere. After its popularity on IOS, Linus, Android, Maxthon team has once again developed a tool gaining immediate hits on the Windows Phone OS.
Touch Browser – Favourite browsers for Windows Phone
 simple browser as it looks but it provides everything a user would ask for the best internet experience on a mobile device. Touch browser for Windows Phone enables its services to the Os version 8 and 8.1.
The browser is a high speed one providing features like full tab browsing, app switching, orientation lock, integrated search engines like yahoo, google.
Don't miss : What you need to know about Windows Phone 9
An amazing feature is downloading images directly to phone gallery or share on social networking sites. Moreover it encourages safe and private net surfing by providing password protection options for favorites, managing history and bookmarks. At last the best feature is saving web-pages for offline browsing, customizing home pages and much more. So try the best browser right away.
Mini Browser – Alternative browsers for Windows Phone
With a name yet a massive impact Mini Web Browser shows a brilliant performance when it comes to the browsers for windows phones. Starting off the browser serves a wide range of OS platforms covering windows 7.5 to windows 8.1; a feature not to be found in many popular browsers.
Secondly it requires only 1 Mb space on the phone and yet works super fast and smoothly. Lastly with a well managed browser menu, user setting and home page options this tool surely promises an even better performance in the updates to come.
These are the top browsers for windows phone in our survey. Hope our work makes your work easier.
Also Read : Top three extremely popular Windows Phone Apps