Windows Phone
How to type faster while using Windows Phone keyboard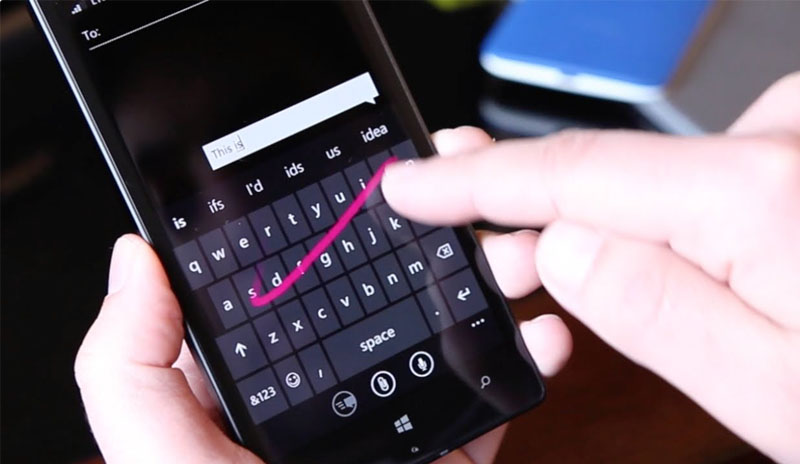 Are you a Android or iPhone user and now planning to use Windows Phone for its new features and unique tile style user interface or you already have a Windows Phone but searching for how to type faster using Windows Phone keyboard for typing an SMS, emails or else then you are now in the right place. Here we bring best tips to increase your typing speed in no time.
Tips for using Windows Phone Keyboard
Windows Phone keyboard has already bring a very easy user-friendly structure but you can type even faster with the given tips below.
Use Common Punctuation:  Quick way to end the sentence or to add a question mark in ending paragraph is to hold the period button and then add any of the common punctuation by dragging your finger.
Use .com .net .org extensions: If you are typing any URL in your Windows Phone Internet explorer browser then then you see the URL extensions pop-up in your keyword. It will make you easy to put the ending extensions with it.
Easily put numbers or symbol: If you are writing any number or symbol then use &123 tab, the numeric buttons and other symbols screen come-up and you can write any long number easily.
Use of CAPS LOCK:  Planning to write all paragraph in large letter then press and hold the shift button or double tab it activate the Caps Lock.
How to use Emoticons:  Now you can also use new and unique emoticons in your Windows Phone Keyboard. To do this Go to Settings > Keyboard > Advanced and after then tab this option "switch back to letters after I type an emoticon". Now you can type emotions using Windows Phone keyboard, moreover can you type many emoticons in a single message by leaving this option unchecked.
If you like our Windows Phone keyboard tips then use share buttons and spread this to the world, also share your view and if you have any other tips then must share it in comment box.