Tech News
Microsoft Azure and future of cloud computing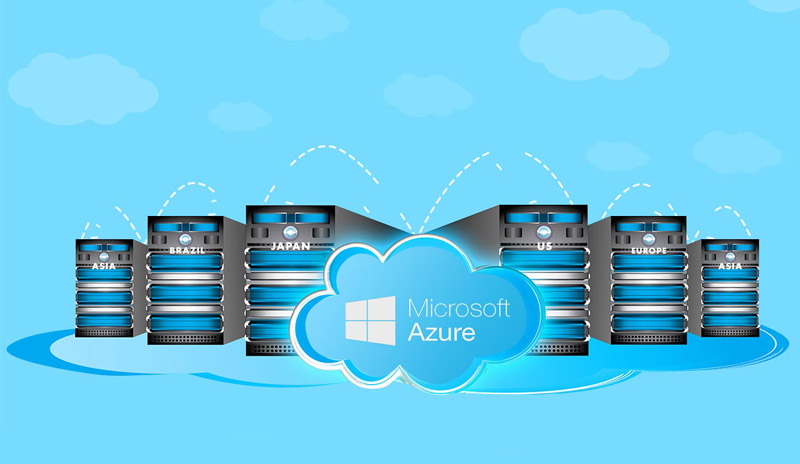 Microsoft Azure is both an infrastructure and a platform made specifically for Cloud Computing. Microsoft Azure as the name says is a global oriented network which will help in maintaining, launching and building applications and its services through the perfectly run channel of Microsoft servers.
Microsoft has been managing its data centres for almost as long as anyone can remember and the company itself has been increasing this load minute by minute. For Microsoft Azure both PaaS and IaaS services will be available that will be supporting as many programming languages as possible.
Azure will also be supporting third party frameworks and tools along with Microsoft recommended ones as well. Since its release back on 1st Feb, 2010 Azure has been taking over the programming industry like a forest on fire. Among the basic features, Azure is offering website developers to use PHP, Node.js, Python and ASP.NET.
Microsoft Azure for Developers
The amazing quality for Azure is that it allows developers to work on their Programming Languages simultaneously through an online infrastructure that can run on Linux and Windows. Azure is also working on SQL servers available on Microsoft so seamless integration with M System Centre and Active Directory can be manageable.
The API provided by Azure is basically built on HTTP, XML and REST which in turn gives the developer the opportunity to interact directly with Microsoft Azure.
Now cloud computing is basically going to be provided with such an integrated operating system that the whole idea of managing and working on it will not get the developers ever upset. Now for all those who are new to Cloud Computing it is a simple way of connecting all servers and data storage onto one place so you can access different things from one door directly.
The future of Cloud Computing
The future as we speak is being built on this idea that is going to change the life of this world as we know it. We all require data for everything that we almost do these days. From kids to offices and corporations, everyone is using data that is stored in mobile devices, laptops, desktop's and online on either emails or storage spaces.
When you need to connect all this data you use emails or USB devices, here comes cloud computing which will allow you to access all your data sitting in one place. All your networks will be linked together to give you a seamless connection of unlimited data. So future for cloud computing is high up on the rise.