Tech News
Facebook latest Analytic update for Page Owner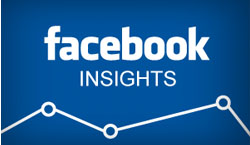 Facebook already reinvented the profile pages of all its users, with all the updates only the Page owners were left out. But Facebook did not disappoint us with the updates, the hype was who gets to have it first.
So here is a review on the updates for all page owners, this review will give you an insight on how the updates can work in your favour.
Exploring your Facebook Page Analytic
Among the key features we will begin with simple metrics system, which means the admins of the page will be able to see in a much simple way the interaction of people about your page.
Popular features like unique clicks, likes, tags and mentions will be much easily monitored. So now the Facebook page owners will know what exactly is happening with the page at what time. How they can boost their page ratings and likes using the simpler metric.

Exporting Data, yes all page owners can now export or download the Page Insights in a template for all intents and purposes. A perfect way to keep score of how well your page has been doing, so another key feature that not only helps but engages you completely.
Check user Interaction of Facebook Page
Another update that seems very appropriate keeping in mind that all page owners simply have to know the interaction on the page. So now Page Insights gives you the option to see who exactly you have reached and how you are doing that.  This will not only result in you knowing what to do next but also knowing that where you have to go.
In short I can simply say that Page Updates have been amazing by Facebook as not only have the users gained a lot of followers but also a boost to their business has been noted and seen.