Health
Best Digital Tools you must use for healthy life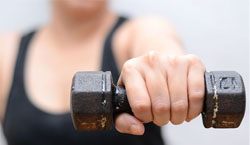 Steve Jobs would always say: "Stay hungry… Eat lots of food, get obese, and get diseases." No! He would just say to stay hungry. But, he did not realize that the technology precise in digital tools was creating would help people to stay hungry for exercise.
And with obesity being the soul reason for many diseases and all the new diseases being introduced frequently one should workout more often to keep the body in shape and be safe from the diseases of the modern world.
And, what is more useful than using the technology you are carrying in your pocket most of the time. This article would describe three best digital tools to help maintain your shape.
Online Exercises Classes
Online classes features pre-recorded or Live classes easily accessible from your home or work place. Requiring only a laptop or tablet, a mat and the exercising equipment this method is very convenient for people with busy schedules and routines. Within 10 – 15 minute sessions this method provides a thorough view of the whole workout.
Some places where you can easily find the required content are: Gymcube, Fitness Builder and Sleek technique.. All these sources provide recorded as well as on demand videos with facility of a trainer to supervise your workout via webcam as well as mention some useful tips along the session.
Exercise guide Digital Tools
These types of digital tools involves mobile applications that help provide a workout routine for the user, as well as keeping track of the daily workout progress. This method is most beneficial for young enthusiasts who are keen on working out daily. Also people who like indulging in activities like cycling or running more than a proper workout are most likely to benefit from this method.
Some of the popular apps include: Seven, Daily Workouts Free, Map my fitness. All of these apps are available in free as well as with exclusive packages.
Online fitness communities
For people looking for motivation and inspiration, this method is the thing you are looking for. This method features Health Blogs or forums where people from all around the world can interact with each-other and inspire others from their own stories.
This method helps many people in the ways that they can get encouraged for how to start initially for a workout routine. Also, people belonging to same localities can arrange a collective workout program using these digital tools. Examples include: Tranio and Shapefit.
Hope the article encourages you for a better health.