Blog Tricks
Best five websites to get free images for your Blog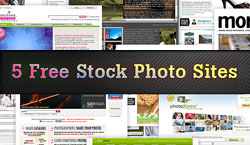 Sometimes reading gets real boring when there are no free images; be it online content or a novel. Free images with their soft effect describe the imagination and creativity of a person. They sort of add life and meaning to what people are reading.
Imagining our world without any colors is surely a horrible thing to think of. Be it an elder person, developer or even a teenager everyone needs images in books once in a while to satisfy the inner child of one's self. Therefore this blog-post would mention five best sources to get free images for your blogs to add color to the content you write.
Unsplash – Elegant free Images
Ranking top among its competitors Unsplash features a very colorful and elegant range of images. Also the site updates latest photos every ten days displaying more creativity with each photo uploaded. Having the most user friendly license agreement Unsplash provides users with no worries.
In addition to this you can also ask for the type of images you need. Unsplash gives you full liberty to modify and use the images according to your need without any interference by the provider's end.
Death to the Stock Photo
Having a mission to make internet beautiful as they call it,  Death Stock provides a wide range of images to choose through. The thing that makes this site all the more user friendly is that there are no restrictions on the use of images whatsoever. Also a feature making it the favorite of all is the email subscription that earns you a stock of free crafted images every month.
Morgue File – Free stock Photos
Another name showing a rapid rise in its popularity is Morgue File. This site contains a collection of the most incredible images one can find online. All images are free and for users around the world. Some images are also worth hanging on your wall.
Stock.xchng – Best Free Images
The name sounds a bit odd but stock.xchng is extremely grand. The only thing to understand most importantly is that Stock.xchng requires you to register first. The registration is however free and once it is done you can find all the images you could ever look for.
Also where this site provides free images it also has a collection of premium paid images which are more worth spending your money.
Picjumbo – Totally free Photos
And last but not the least we have Picjumbo. This site is a creation of Viktor Hanacek who acknowledges creativity and provides his fans with the high quality images one can want. A load of new images are uploaded daily on the site ranging from a number of categories. All the work is highly appreciable and totally free.
Yet if you still want more from him you are welcome to purchase a $6/month membership if you want. Hope the article mention sources of the most significance for you.