Gadgets
Three best 4th Generation Dell Laptops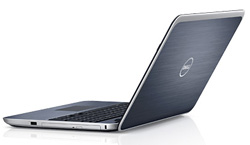 One of the most common things in geniuses like Mark Zuckerberg, Steve Jobs and Bill Gates is that they were all college drop-outs. One such significant personality making his first mark in the "Tech" world is Michael Dell.
However, Dell did not get dropped out due to any academic or administrative issues, the reason was the dedication and devotion to his company that he started from his dorm-room and that is so popular these days by the name of Dell Inc.
From its very start in 1984 up-to this day Dell Inc. has provided its users with quality products maintaining its standards with the technological advancements of each generation. Many would agree that like desktop computers were incomplete without a Dell monitor in 2000's, a beautifully decorated study table is empty without a Dell laptop nowadays.
And not just a presence of laptop is necessary but the real important thing is the quality of the Laptop. So in this article you will be entertained by the three best 4th generation Dell laptops excelling in every field ranging from study, entertainment to working the whole day.
Dell Inspiron 15 – 7537
With its sleek and stylish design giving an un-resistible feel to hold it, Dell Inspiron 7537 is a magnificent work of art. Running Core i7 at 1.8 GHz this laptop constitutes of 1 TB Hard and 16 GB RAM. Moreover the Dell equipped 7537 with full HD 15.6" display and 2GB NVIDIA graphic card providing you the best on-screen experience.
And for delighting your ears is present Waves MaxxAudio Pro that brings you joy with each song you hear or movie you watch. All these features surely make this laptop a "Feast for all your senses" as Dell likes to brand it.
Dell Inspiron 17 – 7737
Featuring Core i5 processor working at the speed of 1.6 GHz Dell Inspiron 7737 makes your work faster than ever. And 6GB of RAM deals with all the multi-tasking causing no pauses in your work. Its 1 TB of Hard drive space enables you to save all the data you would ever want to save on your device.
Moreover, with its backlit keyboard the laptop enables you to work un-disturbed even in low or no light. Work or entertainment, this laptop satisfies you every time.
Dell Inspiron 5537 Touch
Constituting Core i5 at 1.6 GHz, Dell Inspiron 5537 is the most power-efficient laptop of the series. This feature especially elevates it regardless of the high-tech equipments this machine comes with. 750 GB Hard drive space, 6GB RAM and what not! Also the laptop is sleek in design with low weight that makes it easy to carry around.
Working same as the advanced models of its series yet being very cost-effective, 5537 is a friend to your pocket; a feature most house-holds consider most important these days. Hope the article proves to be your true laptop guide.