Tools
Creative and Productive tools for Web Designers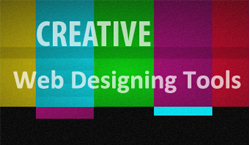 For a web designer to be creative and have the flowing of creativity steady the inspiration has to be perfect and the source has to be even better than anything else.
In this article we will be sharing with you three of the most inspiring places for the web designers. Once the brain gets working on ideas creating more will never be a problem for the brilliant designers out there.
These are the places which have been inspiring designers all across the globe not just now but for many years. We hope you also get to see the way designers get inspired and find your inspiration.
The Design Inspiration
The Design Inspiration has millions of followers and has been one heck of an inspiring place for web designers all across the world. Not only do designers find inspiration but they also get to have their creative juices flowing like never before.Amazing designs, colour schemes and the use of a single person's ability to create something spectacular really blows your mind.
Also Read : Five Resources to Get Free Fonts
Looking at some of the ideas you will think how in the world they created such beauty. Hence, this is one amazing source of inspiration for all those web designers out there for you.
Site Inspire for Web Designer
Site Inspire not only gives the users filters for web designers to work with but also gives you the chance to see exactly what you are looking for. Search in any keyword and you will find inspiration of every kind at the end of a single click.
The website works on a compact grid system that when hovered above gives you the option to open a website directly. This is one place where getting exactly what you want is not going to be a problem ever again.
CSS Winner for Web Developers
This Award winning CSS Winner brings you the best of the best with big thumbnails and beautiful graphics which not only inspire but have your brain work over time to create even more fantastical images. For the web designer this website is not only a place to get what they want but also a place to think over ideas.