Blog Tricks
Create E-commerce site with Joomla membership Extension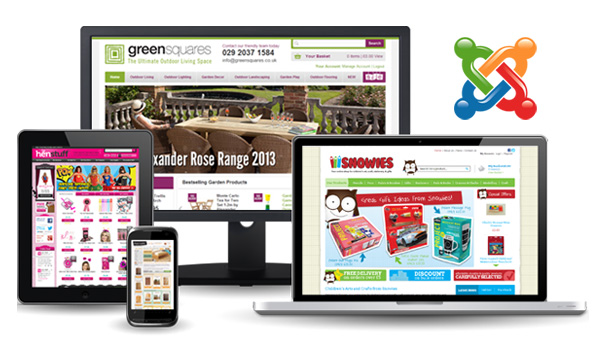 Like a beautifully constructed house is incomplete without a lavish interior; a website is also incomplete without some important plug-ins and other significant features a well managed website should have.
An example is some major forms missing from the front-end of a website; this surely is a bit of a flaw in the construction. So presenting in this article we have some significant information on creating easy and efficient e-commerce websites for your website using Joomla membership extensions.
These Joomla membership extensions are not essential for all websites, but they surely hold immense importance for some other developers who depend solely on their work.
RSMembership – Best Joomla membership extension
RSMembership system is the first in the list. This Joomla membership extension empowers you over your customers. Compatible with Joomla 2.5 and 3.x this system is equipped with a lot of features. Some of them include managing memberships, handling subscriber transactions, sharing numerous documents, categorizing subscriptions and much more.
With the effective customer handling this Joomla membership extension frees you from any hard work. Its auto-activation feature, anti-spam feature, favorable payment methods elevate its rank even more. Once you have RSMembership system you don't have to worry about anything else. So don't be late and benefit from this extension right-away.
Membership Pro – Highest Rating Joomla membership extension
Working just like the previously mentioned system Membership Pro extension is a brilliant plug-in for your Joomla site. Key features include creating and managing subscriptions from Back-end of site, sign-up from front end, assigning subscription duration, examining membership status, invoice support and much more.
Also Read : How to secure your blog using Joomla security extensions
However, the most beneficial thing is the membership upgrade option, membership renewal option, auto-reminder, and most of all; the multilingual feature that helps translate the details in all the languages you want to. With such exquisite features and easy compatibility Membership Pro is surely one of the best systems for use whatsoever.
Nice Membership – Flexible Joomla membership extension
A very unique and efficient system it is. Nice membership is one of the most effective paid Joomla membership extensions Joomla network has in its collection. It uses Joomla ACL to perform various tasks like managing paid members, syncing with PayPal's payment system, giving subscription option in articles, and much more.
This system allows paid members to any Joomla user group. It allows infinite memberships listings, account recreation, secure subscription management and further. Nice membership is compatible with many versions of Joomla and one of the most easy to use extensions provided to the user.
OSE Membership – Free Joomla membership extension
With the GPL V2 license OSE system is one of the most used and free Joomla membership extension. It contains features like Coupon system, Tax system, multiple currency systems, Membership status, supporting offline payment and more.
However, the most significant feature differentiating it from all others is the license agreement; that enables the user to use it with full freedom and for as many websites as he wishes. So with all these features OSE system is surely one step ahead of the others. Hope the article proves to be of significant help.
Also Read : Best two and easy methods to find and monitor PHP errors