Blog Tricks
WordPress 3.9 – Upcoming Features & Reviews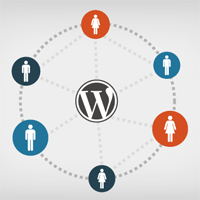 From its very start in 2003 up to this day, the WordPress 3.9 developers' team is surprise its users by tools worth their time and money, providing them with satisfaction that no other site promises to deliver. And so comes unto this day when WordPress has released its latest version; WordPress 3.9. This article will, therefore, introduce to you; some of the new features and improvements in the WordPress 3.9 provided to its users.
Many tools will allow you to add modifications to the look of your website, preview it afterwards and then repeat the process all again if you want to do any amendments. A long process it is. With the new WordPress 3.9 featuring live widget preview setting, this can be done in no time.
WordPress 3.9 – Modifications with Live Widget Preview
This feature will allow you to edit, rearrange, and even add new widgets to your collection. Giving you full control and the ease of modification, this setting will enable you to see the live preview of how your site looks by adding different items to the pages of the site. It saves time and also works more efficiently than its older versions.
However, just in case you don't fit this new method in WordPress 3.9 you can also manage your stuff the old fashioned way with the old widget screen still present there. Install and activate the Widget Customizer Plug-in and enjoy the feature right away.
Audio/video Feature in WordPress 3.9
The second important feature added in the inventory of WordPress 3.9 is Audio/Video Playlists. Working as a shortcode just like image galleries, this feature will allow you to add multiple audio and video files at a time making a playlist and upload them in seconds using the WordPress media uploader.
You can also edit the playlist as per requirement. Making the content look lively WordPress will try to add media's cover and album information using the ID3 tags; however this will be the subject of the themes feature. This feature is most valuable for WordPress themes for musicians.
Also Read : How Pro Bloggers earn money from their blog
New Visual Editor in WordPress 3.9
Tiny MCE aka Visual Editor in WordPress 3.9 has been updated giving you the ability to manage image galleries in a more suitable way. Also, a new feature is the editing of images simultaneously while writing a post. This means that the need for opening a new window just for image editing has been eliminated saving more time and providing more perfection.
Add new themes screen has also been improved with the facility to select from popular, and new themes from the official theme directory.
WordPress -on the way of Making your Life Better
At last there have been a lot of improvements that might interest some of our developers. One such improvement is the re-factored auto-save feature. It eliminates the mismanaged additional functions "pinned" to it in older versions of WordPress, Making this feature more efficient for users.
Hope, this article, increases your interest in updating your WordPress 3.9 and enjoy the exciting new features.