How To
How Freelancers Get Paid Using Payoneer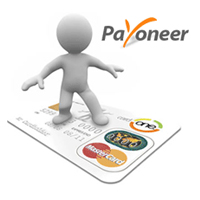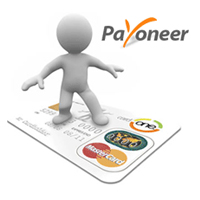 The number of people who work for international firms has definitely increased over the past few years. With easy access to the internet and Payoneer, the world of opportunities has opened up greatly for freelancers. It is now possible for Freelancers to express their talents and capabilities all over the world.
However, there was a major obstacle standing in the way; payment methods. You see, while the work being delivered by these individuals was of international quality, the internationally most commonly used payment method has not been accessible to freelancers and individuals. If you Haven't really guessed it by now, I am talking about PayPal and check in dollar currency.
How Payoneer & Paypal help Freelancers
This amazing facility is mostly not available in Asian countries as a result of which individuals end up losing a lot of money. However, that problem is going to be solved once you read this post. No more problems for freelancers who need PayPal will exist as I will share a way through which you will be able to access PayPal in Asian countries as well as receiving payments from US companies.
The first thing you need to do is sign up for a Payoneer account. This is an essential step for you to take if you want to access your PayPal account.
Apply Your Free Payoneer Master card & get $25*
Click on the above banner and Fill the complete 3 steps form. You must have Government Issued ID, Passport or Driving License. For your ease scan any of these document because sometime Payoneer staff need this for further verifications.
Along with this, you will need to get your MasterCard approved. When that happens, you will get an email from Payoneer asking whether or not you are interested in the US Payment system. If your US payment service is enable you have received an email that look like this :
With the procedure for this completed, you will be listed on the US Payment system in a while. Moving on, for PayPal, you will need a US resident name and details for that.
Attach US Payment Service with Paypal
Create a Paypal account. Be sure to chose United States of America as a country because it is a US payment service that only works in USA Banks.
Click on Confirm Bank Account. Now here enter the details that you receive in US payment service email.
Paypal deposit some funds in your Payoneer account using the US payment service details. The deposited amount is shown in your Payoneer account with in 2-5 business days. You have to enter those deposited amounts in Paypal bank confirmation page to become a verified Paypal user.
When Paypal deposited a Funds in your Payoneer account you have receive this type of deposited.
Once you deposited the amount that you receive, Paypal will confirm your Identity and you are a Verified Paypal user. Now you can easily transfer your Paypal funds in your Payoneer account by using US payment service.