Gadgets
Review of best three Intel 4th Generation Asus Notebooks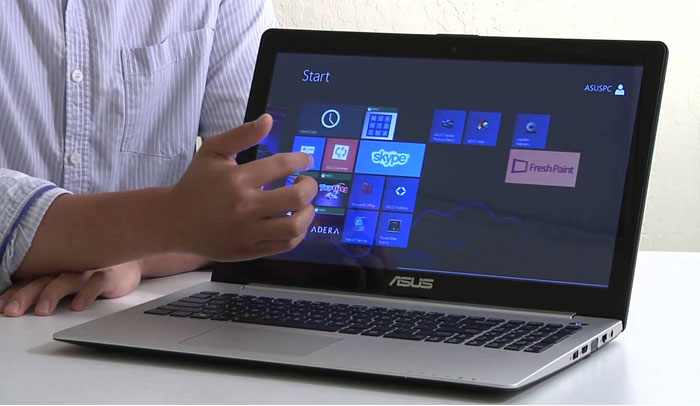 If you're looking for durable and stylish shape with a smooth computing experience then Intel 4th Generation Asus laptops are the value packages with all essentials.
Asus has building Intel 4th Generation notebooks for the consumers for quite some time now and the demand has been increasing daily.
No doubt Asus team now step forward and planning to show themselves as a strong competitive with other 4th gen Ultrabooks.  Among the best of the laptops there are four which are absolutely rocking the market and we here will be reviewing them for you.
The Incredible 4th Generation Asus G750JX
This is the ultimate gaming 4th Generation Asus laptop that not only can give a gamer the thrill they seek but also the ability to take the game to next level. Laced with i7, 24GB DDR3, 1.5TB HDD capacity, Windows 8 professional version 64 bit and 17.3 inch display.
Asus G750JX is an amazing creation for all the gamers. The highs for this laptop has been the amount of ports it offers, the touch pad that runs smoothly and a very battery life.
Apart from these the system seems to be cool and rarely has been seen heating up which is a plus for all the people who need to work long hours. The only drawback would be that it's not attractive to look at and is a little heavier than the rest. For all gaming purpose this laptop fills all your needs and has been beating its competition for some time now.
Asus X550LC – The Smooth computing experience
4th Generation Asus X550LC is another superb creation with an i5 processor and a 750GB of disk space. Asus X550LC Notebook comes in dark grey that not only looks beautiful but has been gathering attention by all Asus fans. It has a screen size of 15.6 inches and HDMI support. The laptop is easy to carry and works beautifully when in need for longer hours.
The reason this beauty has been gaining attention is because of the ability to work nonstop for a longer period of time. X550LC has also been nominated for being an excellent gaming device as well.
Asus X550LC works perfect for the working type people who need a full blown laptop that works without stopping. The laptop does wonders for all the space and capacity. This Asus Notebook has been bought more than that was expected.
Powerful 4th generation ASUS N550JV
The pros that has won the heart of many for this baby has been amazing graphics quality and performance. The classic 4th Generation Asus Ultrabook with a mind blowing 1080p touch screen and a lot of ports, and I really mean a lot of ports. The incredible touch, smart gesture and precise input makes Asus N550JV far beyond industry average.
Also, all those looking for loud speaker power this comes with loud quad array speakers and does a beautiful job of it. It has been labeled as an excellent entertainment package and can be used for multipurpose reasons.  The incredible touch, smart gesture and precise input makes Asus N550JV far beyond industry average.