Blog Tricks
How HitTail can increase your organic search traffic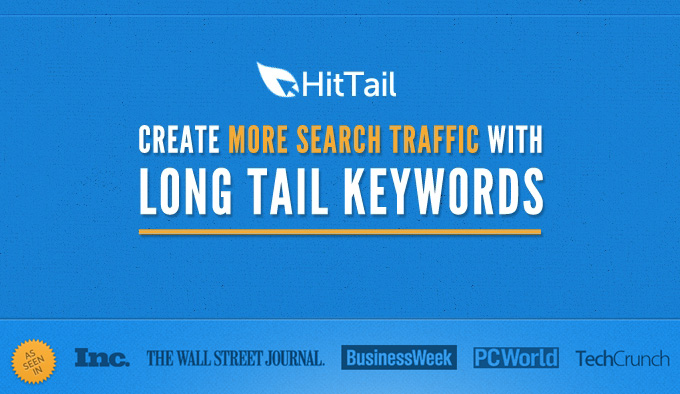 Originating from California HitTail became public in 2006 and was then acquired by Numa Group in 2011. In a short period of time after the launch HitTail saw a user base of 40,000 and then a total number of 50,000 domains were registered.
HitTail is basically a advanced keyword planner tool where you can build your own data of long tail keywords, it helps in giving you suggestions that can further help you in positive search results and then will inevitably help in bring visitors to your website.
So if you're interesting to get your webpage on top of the search engine results then you must have brief knowledge about Keywords and a Software like HitTail that originally help you to get organic traffic.  So let's see how does this all work in your favor.
How HitTail helps you to get Organic Traffic
All your keywords that you saved and used on Google Webmaster are imported here so that all the un-provided keywords come forth as well. Once imported the analyzing of these words and phrases is done in the complex system of HitTail. After the initial analyze you get topics that are linked to these keywords.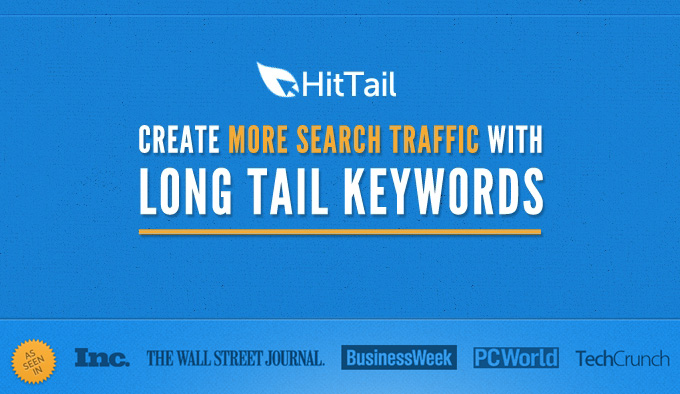 These topics once used by you result in showing your results in an improved way on the search engines. Using keywords provided through HitTail keyword planner you can improve website content, blog content, posts and any other activity that is directly associated with the content. Improve the quality with these suggested keywords simply means more visitors who seek information.
Link your Google Webmaster Account with HitTail
Now, It must be obvious by now that you would have to install a software that will do all the work but fortunately for you there is no such thing. You are absolutely free of putting load on your servers. HitTail will simply import keywords from webmaster tool of Google and do it's job.
HitTail only requires for you to have a verified membership of your own website and Google webmaster Tool account that will help you in the search.
Don't miss : 9 Essential things to avoid while Blogging
Once HitTail starts importing keywords you will start seeing suggestions by HitTail with every 20 keywords imported. With the suggestions in your list you can now start adding them to your To Do list immediately, and use them as per your requirement. Remember, you have to sue high level quality content with these keywords because failing to do so will not end in the desired result.
You ca also use these keywords as links that point to your website. This seems to be in terms with Google as the more links you create with a particular keyword to your website the more results you get.
HitTail Packages and Trail Version
HitTails comes with four different Pricing Plans including Personal, Pro, Business and Agency packages. There rates are very good and everyone can easily buy there services upon their need.
Finally we come to the Trial version of HitTail which tells you about the marvels HitTail can do for you but then the trial does end. You do have to purchase the paid subscription of HitTail which is totally secure and you can safely purchase the relevant subscription time.
HitTail is now also providing multiple domains to be run on the same subscriptions. If at any time you wish to cancel, the process is fairly simple. With the recent rise in the need for content and keywords, HitTail has been playing an important role and all website owners can benefit amazingly well from this.
Also Read : How to Speed up your website by using MaxCDN