Infotainment
List of upcoming 5 hollywood movies released in September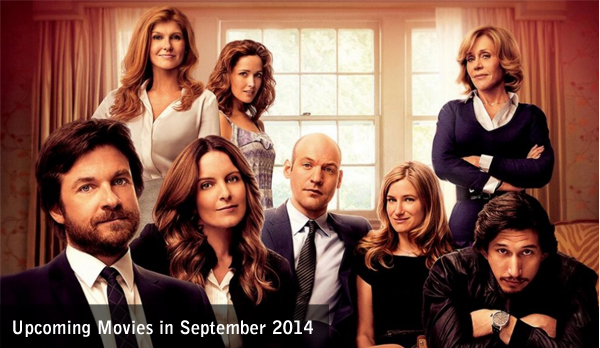 The month of September is bringing in new arrivals for all movie fanatics out there and we have some amazing news packed up for you. Movies this September are going to be filled with love, action & thrill you all are in for some real treat. Our picked 5 movies are
Forrest Gump – Upcmomg Hollywood movie
IMAX is going to rerelease this 6 Oscar winning hollywood movie which made $300 million at the first release and is anticipated to break that record even.
Forrest Gump is called an epic comedy drama which is also romantic and is based purely on the novel by Winston Groom.
The movie revolves around the incidental presence of Gump at some of the most historic moments in 20th century, USA. If you have not seen this before you are definitely in for a treat of your life.
This Is Where I Leave You (2014)
An absolute comedy holllywood movie that will leave you wanting for more, the movie revolves around 4 quiet grown siblings.
They get together rather forcefully at their fathers funeral, the catch is they have to live in the same home and under one roof.
It's a complicated mix of what could be, who is the ex, an over bearing mother and spouses of everyone. A sure comedy to keep you busy for an hour or so.
A Walk Among the Tombstones (2014)
Liam Neeson is back with yet another Underworld kind of hollywood movie and with his hits like Taken the audience and the fans are expecting another big thriller.
This time Liam teams up with a Drug Lord who pays and hires him to find who had his wife kidnapped and murdered.
With Liam's skills to turn a movie into something you cannot take your eyes of we expect nothing but the simple best.
Hector & the search for Happiness (2014)
This hollywood movie a bit slow but something that everyone will connect too as soon as the plot reveals itself.
A psychiatrist goes on a journey that takes him around the globe and his only aim is to find that one secret that leads everyone to happiness.
Now, I know most of us will think it will be a boring movie but you never know how you will be surprised.
The Equalizer – Upcoming Hollywood movie
After a very entertaining life ( if you know what I mean) as the Block Ops commando, Denzel Washington fakes his own death to life quietly away from guns and blood.
Unfortunately, things do not seem to work in his favor for long as he has to face the gangsters from Russia to save a young girl. Action, thrill and adventure all packed in one.
Also Read : The most beautiful National Parks around the world