Blog Tricks
Stumble Upon Secrets – Increase your Web Traffic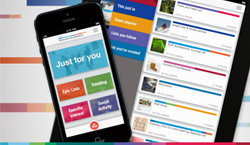 Stumble Upon is one of the best book marking sites that is available over the vast world of internet, with just a click pages that you like so much are in your control. You can see them whenever you want, however you want.
You have the option to like the pages, book mark them, save them, share them and even leave comments on them. But you need some tips and tricks to make Stumble Upon give you the best of what it has.
 Always chose appropriate Category
Stumble Upon has many different categories that you need to choose from, and getting the right one where the traffic hits the most is very important.
Users are waiting in their respective interested category that new stuff be posted and they get to read it so you have to have the right category for users to follow your work and like your work.
Shorten URL helps to get traffic from Stumble Upon
Url's are often times very long and mostly do not work, you will remember long url's so you have the option to shorten the Url and make it into something interesting through Stumble Upon.
Text is limited to 140 characters so when you use it to describe your post you are indirectly telling the people of what your work is about or your interest. In short you use the Stumble Upon to work for your traffic building in the shortest and easiest way possible.
Use of Headlines and Tags in Stumble Upon
Now Stumble Upon like all other sites works well with tags and highlighted headlines. A user has to ensure that while working on Stumble Upon they keep in mind the appropriate Headline to their post. Apart from the Headline important are the tags, they can be as many as you want them to be so you reach the maximum number of people.
Tags work in an order and hit many people at the same time, so when searching you have added a relevant tag to you post the user will automatically come across it and you will know that your thinking did the trick for you.