Gadgets
Best three HP 4th Generation Laptops Review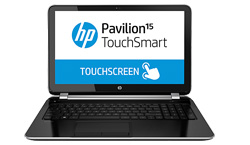 Founded in 1939 HP is a company known world-wide for the manufacture of computer related appliances, being popular for their strong, durable and stylish Laptops and desktop computers that surpass all the standards of the tech-world once they land in the market.
This article brings-forth the three best HP 4th generation laptops that are topping the charts in local as well as international markets.
HP Probook 440 – 4th Generation Laptop
Reading is a good a habit and what is better than doing it in some style! The only difference is that the book in discussion is no ordinary book. This HP 4th generation Probook 440 notebook is a powerful machine featuring Core i5 running at 2.5 GHz processor with 750 GB of storage capacity.
With 4 GB of RAM multi-tasking is easier than ever. This machine not only makes your work easier but also gives you pleasure doing it.
4th Generation HP Pavilion TouchSmart
Featuring Core I7 processor HP Pavilion Touch Smart is surely the technology for the modern world. This HP 4th Generation laptop is equipped with 1.8 GHz of processor, 750 GB Hard drive space and a 4 GB RAM. Not only this, but a feature making it all the more interesting then Google Chromebook is that Pavilion comes with more gaming performance for making things comfortable for gamers.
Now whether it is work or entertainment HP 4th Generation Pavilion series is your companion for all.
HP Envy TouchSmart M6
With its stylish curves and elegant design calling it HP 4th Generation Envy series is surely no offense because it really makes people envy you. Envy M6 features Core i5 with 1.6 GHz processor with 750 GB Hard drive space to store everything you can. With 8 GB RAM working gets a lot comfortable and fast.
Now making things well managed Envy M6 is featuring Windows 8. Also with its backlit keyboard working in low or no light is not a problem at all. Being touch-smart M6 makes things easier to do. And with its quality sound system M6 makes the entertainment fun like never before.
With the good reputation of HP and the specs of their machines; these laptops surely fulfill the purpose they were built for ranging from work to study to entertainment, these laptops have no match.
Hope the article was of some good assistance.