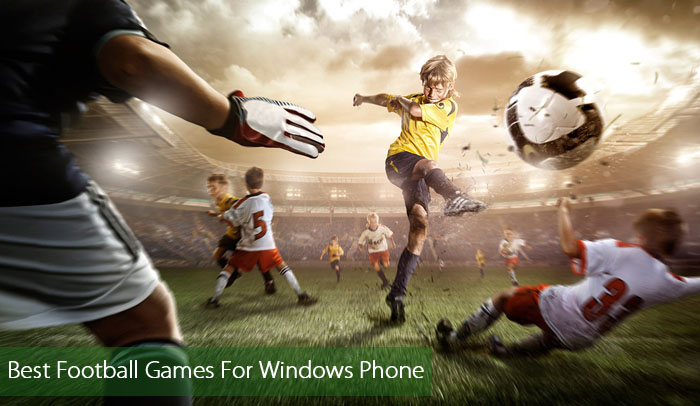 Football is the most popular game in the whole world. A reason is that it can be played without the proper terrain or may be that it is just too awesome to be played. And when it comes to the inspiration children often select players like Christiano Ronaldo, Leonel Messi and the living legend David Beckham.
In the strange world that we live in not everybody gets what he wishes for; an example would be a crippled boy whose only dream is to be a football star. Now here comes the use of technology.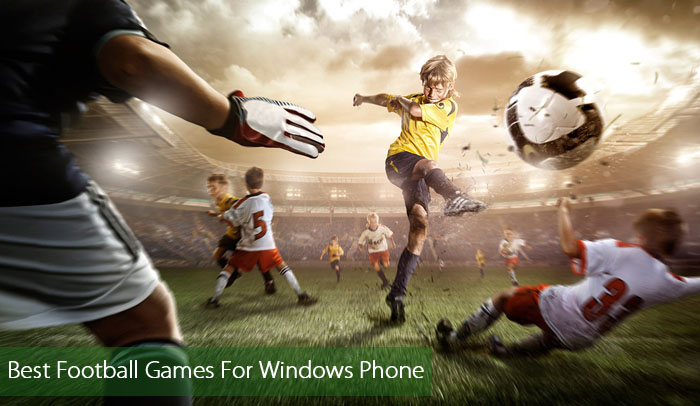 For children like these many game developers design different games that enable the child to live their dream to some extent. This article will mention three best football games for windows phone 8 that would take you to a sports experience beyond your imagination.
FIFA 14 – Top Windows Phone Football game
Topping the charts in our recent survey is FIFA 14 for Windows Phone 8. This is a recent version of the FIFA series that has a long tradition of entertaining its users with the most exciting football game-play. FIFA 14 exclusively features World Cup teams, jerseys and much more.
FIFA 14 is equipped with new control settings for the perfect experience on a Windows Phone, an exciting game-play and in-app purchases feature. And to further amaze your experience FIFA 14 now offers EA Sports Football Club Match Day. So go quick and purchase the app for a football experience like never before.
Real Soccer 2013 – Real Football Experience
Next in our list is Real Soccer 2013. This Windows Phone sports game provides the user with a whole new football experience.
It features a very well managed and immerse football game-play with the options ranging from managing your club facilities, hiring new coaches, players, to dealing with sponsors and much more.
Also it brings forth an opportunity to play with the most talented players on the pitch and earn a repo in the football world. And like the developers' team say the game surely fulfils their slogan 'YOU ARE SOCCER, YOU ARE REAL SOCCER!'
Best Windows Phone Football Game – Real Football 
Being a game advancer than most of the games of its like Real Football for Windows Phone brings to you a breath taking soccer experience.
With nearly 245 teams to choose from and the option to play in 14 stadiums you have a variety of soccer tricks to portray! Real Football provides you with real players to choose from and extraordinary game-play modes like legend or club master.
Also the stadiums are from cities like Milan, Manchester and Madrid. The controls in this Football game for Windows Phone make it even better with the option of touching the player for its selection or for commands.
With all these options Real Football is a must and enjoyable App for your Windows smartphone. Hope the article tends to provide you with a better soccer experience than before.
( image source : hdwallpapers.in )