Blog Tricks
Promote your Affiliate links using E-Junkie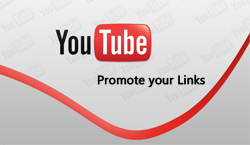 YouTube is the source hub for watching videos related to business, education, entertainment and many other fields of life. And while watching such videos it is a possibility that one may look upon different links floating around the video player. Now it has been very helpful for people who have affiliated with YouTube in this way. This article will help you with a simple way for improving your affiliate links with YouTube.
Use E-Junkie to enhance Affiliate income
E-junkie.tv, a brilliant idea developed by a famous e-commerce website E-Junkie is a very feasible way for such purpose. This application allows you to promote your link along with a video in an attention grabbing style; adding a 'share on Facebook' and 'tweet' option on the upper left hand corner of the video player. Along with this there are three more options featuring directly copying of the code or e-mailing it to friends or directly viewing it on e-junkie.tv
Also Read : How Freelancers Get Paid Using Payoneer
For adding a link to a video using E-junkie.tv, visit E-junkie.tv. In the 'Brand a video' tag fill out the required spaces with the video url, the link for promotion and the link title, and click on the 'Brand it' icon. Followed by this you will be viewing a preview for the link and the video.
Now using the embed code you can embed the video on any webpage or share the video on Facebook or as you like. With increasing number of views for the video the chance for a greater number of visits to your attached link increases.
E-Junkie Plugins for custom video Links
Also you can replace all existing Youtube videos with e-junkie.tv player on your blog or website using the Java-script plug-in offered by E-Junkie.tv. However, it restricts the addition of custom links to the videos. After the code is entered to the page, the videos will be branded with page link on which they are embedded.
The major advantage of E-Junkie.tv is that you do not necessarily require any website or blog to promote links with the help of this plug-in. So people without any website can also promote affiliate programs.
Also Read : Best Tips to become a Professional Article Writer