How To
Best Seven and recommended iOS 8 tricks and tips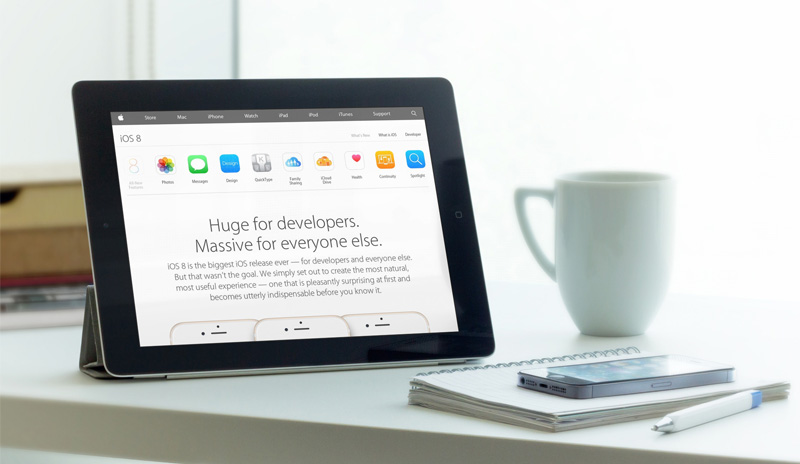 iOS 8 has so much to offer to its users that most of the things are still unknown to the consumers. But we are here to help you see seven latest iOS 8 tricks and tips so you can use the maximum of your iOS 8.
Quick Type Suggestions in iOS 8
Now we all know that you get quick type suggestions and sometimes though there are helpful, they can become a nuisance. Now we have a iOS 8 tricks and tip here for you which will help you hide this when typing.
When you are typing and the grey bar to choose from the suggestions simply swipe down and the grey suggestion bar will hide itself. You can now type suggestion free.
Photo, Video & Messages
Having and sending photos is not a big thing, you all know how to get that done through the apps that are available for you. But don't you think that going to the options selecting gallery and then the image gets a little too much? In our iOS 8 tricks and tips we have this little beauty for you.
You only have to tap the camera icon on your screen where you are composing a message to send anything from your entire gallery. You will stay on the same composing screen and access all media.
Audio Messages via Siri
Now Siri cannot do everything for you there are some limitations and we know how frustrating it can get. But, now on the right side of your message composition you will find a mic icon and when you tap your audio will be recorded instantly. No Siri, no gallery just a simple recording there and then.
The Lock-Screen
You all know the lock screen had the camera icon on it, you could drag or tap it to use the camera without having to unlock your screen.
Well, the delight increases when iOS 8 tricks and tips jolly up by adding an additional feature. As soon as you walk into any Apple store or Starbucks to say the relevant icon will appear on the lock screen beside your camera.
Photo Stream in iOS 8
Apple has some reservations of 1000 photo limit on its iCloud but they got rid of it completely. They now have a new option in iOS 8's tricks and tips bag and that is to automatically sync all your photos online and into all your devices. Whatever you capture or get will automatically sync online for your benefit.
Mail Customization for iOS users
You can now customize your emails on at a time and with just a simple drag option, the bag of iOS tricks and tips is simply getting interesting.
Rather than just deleting the email when you swiped you will be able to see more options like, mark as read or archive etc.
Notification in iOS 8
When you receive a notification you have to tap it to log onto the app and see what it was all about. But now when you receive a notification like a message you longer would have to open your messages to compose.
You will now have the option to type on the notification screen and send the message. Hope you find this article as an amazing iOS tricks and tips.