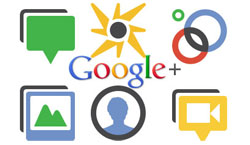 Now, I may be biased here but then who can blame me, Google the word itself gives you hope in technology, vision and future. Google, has not only made life easy for all corporate level or offices and businesses but also made it easier for an ordinary person.
Someone, anyone with a small business that starts off from a home needs marketing and publicity. With the world now being digital, it has to be done online, and when it comes to online not many people can afford the adds to spread word on a wider scale. So what does Google do?
How you Apply for Google Plus Pages for Ads
It makes things easier for you by giving the option of +post ads to all Google Plus pages with a minimum following of 1000 followers.
How this is beneficial for you is quiet simple, users now to get enjoy a full screen view of the page by simply click on Click to Expand. But before you continue to enjoy that you need to complete certain conditions which were with Ad Words before as well.
A minimum of 1000+ followers is a must.
Only relevant post to the audience is to be posted
you opt in to share endorsements for all Google+ Pages.
These small conditions are not much to hold you to stop making a page and adding in Ads, and according to official statement by Google Plus Team
"These will help users create compelling ad experiences and make it easier to extend the reach of their social content."
Also, with this feature Google Plus has released promotion of Hangouts on Air itself, which in simple words means that you will now be able to promote Hangouts through +post ads. Now for one company that does so much for its users nothing less than ease can be expected.