HTC
HTC one M8 Review and Specification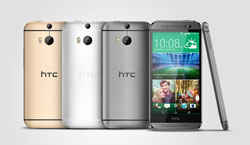 As soon as the Htc one M8 release dates hit the market it was said to be one of the most influential phones to be made. Although, according to some critics it might not hold value with Windows Phone, iPhone 5s or Xepria XL & Note 3 but it does have some features that the consumers would love to see in that price.
HTC one M8 complete phone Specification
Screen is a full 5 inch HD display, which makes this one larger than HTC one itself. Although the screen resolution is 1920×1080 with a pixel density of 441ppi. Htc one M8 has Super LCD technology with and IPS panel both help in improving the battery life altogether.
Audio: Stereo speakers at the front come back with Boom sound and adjustable speakers, they are said to be 25% louder than the HTC  One.
Camera in Htc One M8: The actual delight part of the phone are the cameras. The 4 ultra-pixel is upgraded with a second camera that not only captures a clear, precise picture but records Metadata, as well.
Processor: A quad core Qualcomm Snapdragon 801 processor does the trick this one as it's the same as Galaxy S5. Htc one M8 is paired with a 2GB RAM, a 16GB on board space for storage and an additional 128 GB card slot, as well. The software is the Android 4.4 KitKat, a smooth transaction of sense and touch will make you wonder at the phone.
Buy HTC one M8 in 3 colours
HTC one M8 is one phone that can be bought from HTC directly so that it's not locked for any network, the colours released are Amber Gold, Arctic Silver & Metal grey. Three classy colours to choose from. Htc one M8 design is nothing less than beauty itself as it has a metal back with is firmly attached to the plastic frame. The edges are smooth and curved which adds to the colours and the entire feel about it.
Also Read : Samsung Galaxy s5 with Android Kitkat