How To
5 things every App developer should know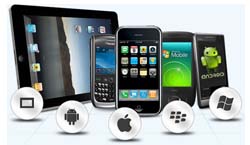 So trying to build an App, Are you facing troubles? Are there questions that you want answered? Then look no more as we will be telling all beginners 5 things that they need to keep in mind. These tips is important for every application developer rather you are a android developer or iOS developer or planning to make app for Windows Phone 8.
1. Decision making while creating Apps
You are making an app in a world that will copy it within minutes, so decide can you handle that or are you going to run in the opposite direction when the going gets tough. The mobile industry is a multimillion dollar platform and apps are being made as flies on fruits.
Your decision is to make sure and see how you launch it. A great extravagant launch is very important because the first loyal customer base you make will win you many more, as well.
2: Marketing your Apps
Your app marketing is another big and vital step towards the success of your creation. You need to open yourself up to possibilities of exploring and using methods that have not been used before. You have to marketing your App in social media like Twitter Facebook and YouTube. You can read our article about Getting traffic from Reddit to get more exposure.
3. Never lose hope – Keep coding
You will be feeling lost after you have launched the app but what you to focus on is how to keep updating your app with new features and mind blowing options for your users. Remember if you get suggestions from your customer base make sure to read and understand it and then act upon it.
There is no way that doing this will make you lose, in fact; you will end up with suggestions that will trigger your mind into making the app a success for many years to come.
4. When to Launch your App
It is said there is a time and place for everything to happen, so match your timings according to the market and launch the app with the significance of a diva. This decision will help you determine what you did and how much you did.
5. Solve with every possible solution
These are your questions when it comes to the app, what problem of the users will the app solve? How will it help them in their daily life? Why would they buy or use this app?
Once you have solved the mystery of these questions your aim and target will be clear.
Also Read : Review of Best Three Google Chromebooks