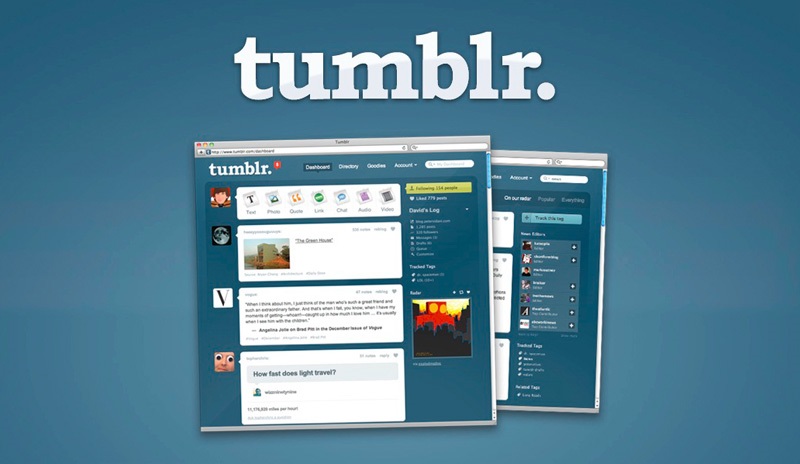 We all need that one popular place where we can share anything and by anything I mean literally anything for everyone to see. From text messages to pictures, screen shots to tags, cookery to crafts, schools to office.
Finding that one place can be difficult as the internet is packed with online sites that claim to give you all this. Amid this chaos of websites claiming to be the best we have a very modest site that actually delivers what it says.
Tumblr, one stop website place which has almost everything you need. In this article however, we will be focussing on five of the best funny tumblr blogs that have been rocking the show for people for a long time.
Funny Tumblr Blogs to Make You Laugh Out Loud
These funny Tumblr blogs are visited by people numerous times a day and have been nominated as the best funny Tumblr blogs year after year.
1: Celebrity Googly Eye
For the first of the funny tumblr blog we have CGE which adds hilarious Googly eyes to famous celebrities images. In other words it is also referred as eye-bombing and animates a still image to something that you can laugh on.
No celebrity has been spared on this website from Mr.Kentucky from KFC to Christopher Walken, Snoop Dog to David Bowie they are there. You can Follow this Funny Tumblr Blog: Celebrity Googly Eye
2: WTF QR Codes
Second on the list is this funny tumblr blog which is the work of two very creative designers that are in search of QR codes that are used in the worst possible ways.
QR codes are always seen on a product to verify it for details but what happens when you see these QR codes on under wears, pizza's, tombstones, book covers, teabags and crotch of a guy.
Yes, you have to visit this blog to believe in the weirdness of it all. Follow this Funny Tumblr Blog: WTF QR Codes
3: Awkward Stock Photos
We all know how stock photos come in handy but what if they get very very awkward. In this list of funny tumblr blogs we have this beauty that has a rare collection of all stock images that are awkward to even be considered.
Follow this Funny Tumblr Blog: Awkward Stock Photos
4: One Tiny Hand
You should be taking this funny tumblr blog title literally to its name, where it actually means adding a tiny hand to famous pictures and the result is nothing but endless laughter.
Follow this funny Tumblr blog: One Tiny Hand
5: Corporate Twits
Now imagine, posting to famous corporate brands on twitter and then letting the world know of their response is priceless. People never understand what to post and what not.
On number five we have this funny tumblr account to make you laugh anytime of the day. Follow this funny Tumblr blog: Corporate Twits