Blog Tricks
How to Speed up your website by using MaxCDN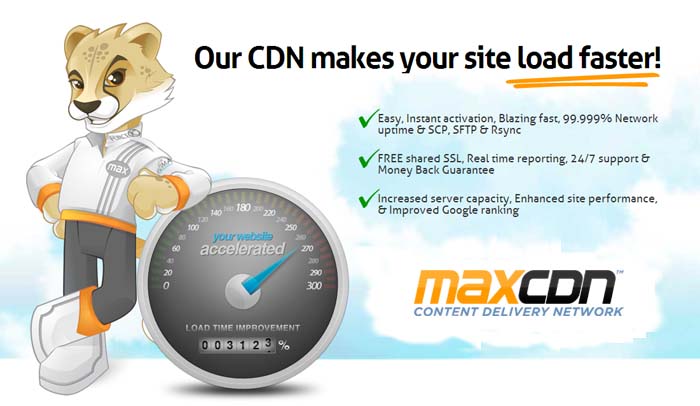 Before we begin to explain how MaxCDN you need to understand CDN, CDN basically stands for Content Delivery Network or Content Distribution Network.
A short explanation would be that highly optimized servers from across the globe are joined together in a logic to get the maximum input from them. So in short these servers if close to you or the person opening your site will serve far better than anything else.
The best content delivery network " MaxCDN " has made a name recently with all the work has it been doing, and users have been signing up time and again with it only because they pay for what they want.
How MaxCDN helps you to boast your Website Speed
MaxCDN servers hit all the globe and are from everywhere you can possibly think, MaxCDN gives you a unique control panel that will not only help you integrate a faster website but also help you with anything else that you may have in mind. MaxCDN gives you the ability to have faster downloads of software.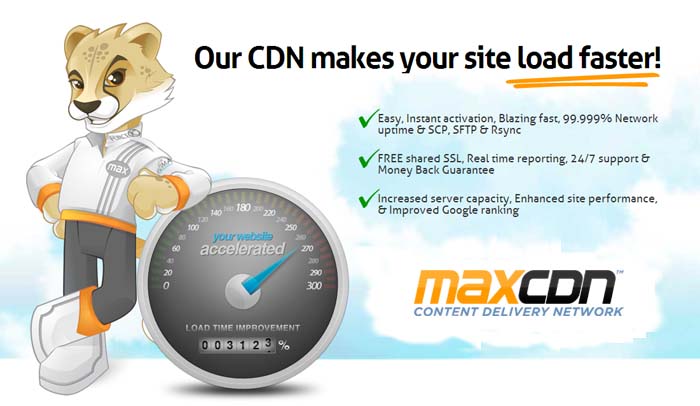 Almost every site is now using MaxCDN to integrate their website for faster servers and faster opening in any country. From a full featured website to a simple blog MaxCDN helps you run everything smoothly.
Among the options that you get with MaxCDN you also get easy upgrade and downgrade facility, free setup, instant provisioning, instant purge, free 24/7 support, personal account managers, SLA availability, SSDbased network, http & Https requests and custom SSL.
Integrate your blog using MaxCDN powerful API Feature
MaxCDN offers you a very powerful API that not only lets you interact with applications but also lets you manage accounts, users and zones. It sends response as JSON or XML so that there is no kind of delay in managing the overall site.
MaxCDN also gets the details of your media files on your website and feeds it to its servers, what this does it make your website available to the world. At any point in time your website is opened the server most nearest to the users location will access those files and open you website instantly.
Don't miss : Stumble Upon Secrets – Increase your Web Traffic
Hence the time your website loads in will be much faster than before and there will be no point in hang ups.
MaxCDN supports all major CMS including WordPress, Joomla, Drupal, vBulletin, Open cart,  and most used E-Commerce CMS Magento and many other. The team is 24/7 available for support and will help you in any way possible it can, the support team is online only to serve you and help you run a faster website.
Now, apart from the initial purchases you also get the options of discounts and if you are not satisfied at any time an easy call can get you exactly what you need.