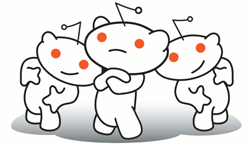 Reddit, has grown on people slowly as they figured out how to use it to their advantage. Since this discovery people now try to get more traffic but what seems to be missing is a strategy and some tips that can help you immensely. We would be telling you about the best 3 tips to get more traffic from reddit.
Reddit – The front page of Internet
Now one simply does not start jumping to posting links on reddit but you have to devise a strategy to make the postings work in your favor. Go slow, posting some other things too rather than your own work. As thumps up on your post can also lead to many thumbs down if people see you using reddit as a marketing tool. They are there to read things and post accordingly so working this trick there will not work. Try meshing in other work and interests, as well.
Also Read : How to Monetize your Blog and Earn Money
Tips to choose correct Subreddit
While using Reddit for submit your links the main task is to choose a correct subreddit and it very is important but selecting the right one is the actual trick, it is also possible that your post falls into many categories.
Do not panic that you can post just once, wait out for a while between reposting the work into different subreddits.
Posting into multiple subreddits simultaneously, or one after another will lead to spam. I am pretty sure you do not want to be labelled as a spammer.
Now, understand that your work is important for you and precious for you but does not mean it will hold interest of the readers for long. So all those reddits that don't work well for you have them deleted. We do not want any negative publicity of your work, so relax pick out the ones with least votes and post something different in their place.
Also Read : Promote your Affiliate links using E-Junkie