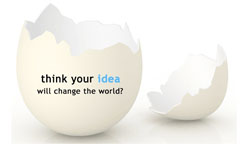 Being an Entrepreneur is a pretty tough job, not because you have much pressure but because your mind is constantly dealing with ideas, creativity, and you constantly need support and hope.
Entrepreneurs like Bill Gates, Steve Job, Dick Costolo, Susan Wojcicki who lead the entire world are the best examples of real life entrepreneur.
Inspiration is one of the key factors in being an Entrepreneur, so here are the top three movies that will give you all the inspiration that you need.
Pirates Of the Silicon Valley – The real Entrepreneurs 
The movie was released back in 1999 on two great minds of our times or you can call them business tycoons that now rule the world. Steve Jobs & Bill Gates. The story revolves around how different the minds of the two were and how they both wanted different things.
Also Read : The 5 most common mistakes on Twitter
How they separated and how the two greatest companies of all times (Apple & Microsoft) were formed. A great movie to gain all the positives that you can and learn about the negatives.
The Pursuit Of Happiness – Best for Entrepreneur
This is based on a true story of Chris Gardner, who once being a homeless turned into owning a multi billion dollar firm all to this name. The part of the movie that inspires you is that if someone as ordinary as Chris can pull it off and survive through the tough times then why not any one of us.
His role performed by Will Smith puts in all the emotion you would want to see originally from Chris.
The Social Network – For Creative minds
I am pretty sure everyone has seen this but go ahead and see the movie for what it's worth; great ideas are shared, and the key point is highlighted on every single turn.
A great idea can hit you any time, but the point is how you use it to your advantage and how you gain friends and enemies along the way. Tackle them rightly, and the goal is all yours.
Also Read : 5 things every App developer should know