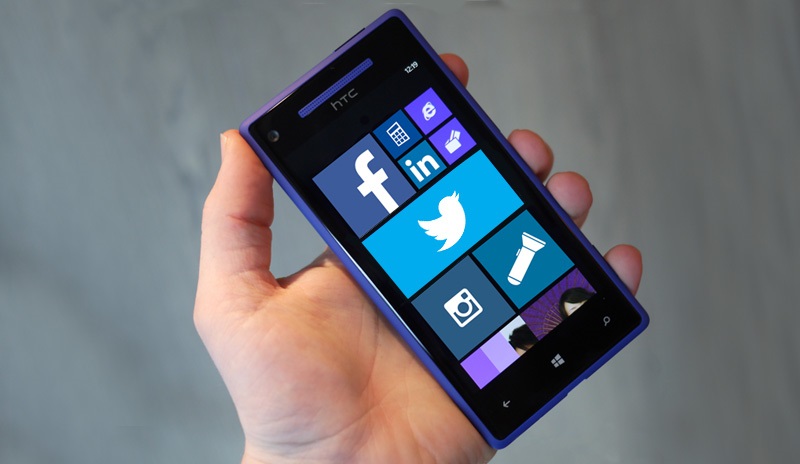 Windows phones have attracted a number of different age groups now and have something to offer to every age group. A major group that has been attracted by Windows Phones is that of young people and hundreds of useful apps for Windows Phone are available and they're mostly free to install and use.
With the vibrant colors that the Windows phones are come in, they attract a number of young people. However, it's not only the vibrant colors that attract young people towards Smartphones.
Purchasing apps is a very common trend in the modern world; it is as common as people purchasing clothes! But here in this post, it is all about the nine most amazing free apps for Windows Phone.
9 featured and best Apps for Windows Phone
There are numerous apps that one can get for free when it comes to downloading apps for Windows Phones. However, there are obviously some things that don't always come for free. 
You see, in order to maintain high quality, developers need to take payments for the apps that they create. If you are a Windows Phone user and searching for free windows phone apps that have high features then here is the list of best applications for your Windows OS Smartphones.
Super Photo – Windows Phone App
Who doesn't like to edit his or her pictures these days? With Super Photo Windows Phone application, you can add numerous different effects to your photos without having to deal with any technical details.
You can use images from your gallery, Facebook or take pictures on the spot! However, this useful application for windows phone does require an internet connection to function.
Amazing weather HD App for Windows Phone
Needing to know the weather conditions is an absolute essential for many individuals nowadays. After all, it does help one prepare against natural factors. Well, Weather HP Windows Phone app, you can see constant weather updates on your lock screen.
The location also changes according to your movement and you can constantly be updated about the weather conditions wherever life may take you!
Best Flash Light Apps for Windows Phone
Everyone needs a flashlight every now and then. Well, this is the app that you are looking for in such a case. It functions even if your phone is locked, has a compass and SOS mode for emergencies as well.
This Flash light app for windows phone and can also run under the lock screen with zero ads. It is simple and free and an ideal Flash light app in Windows Phone to download if you plan on going camping.
Calculator App for Windows Phone
I am one of those people who constantly need their calculator with them. However, carrying one can be a bit of a hassle. In this case you can use this Calculator app in your Windows phone that is ideal as it provides you with a very decent calculator at all times.
The Scientific calculator App for Windows Phone is available for version 7,8 and 8.1 with simple design user-friendly interface. Calculator App supports arithmetic and scientific functions with black and white color schemes.
Social Media Apps for Windows Phone
The Social Apps that Windows Phones now support also have a significant role to play when it comes to attracting young people. Here are the list of most useful and free 5 social apps that are supported by and are excellent for use with Windows phones.
How to use Facebook in Windows Phone
Facebook, The most used social app that now support Windows Phone OS. Who doesn't need to access the king of social media websites, Facebook, every now and then? Almost nobody. Facebook can easily be downloaded on your Windows Phone and used as per your convenience.
Facebook also makes sure that its windows phone app is updated regularly for its users to enjoy all of the latest features!
How to use Twitter in Windows Phone
With more than 14k customer reviews Twitter App for Windows Smartphone is available is more than 23 languages. Tweet to your heart's desire with your Windows phone because now Twitter is available for windows phones and is regularly updated too.
All you need to do is download the twitter app for windows phone and set up an account and start Tweeting.
How to use Instagram in Windows Phone
For windows phone users, the beta version of Instagram is available. With over 150 million users, this is definitely one popular app.
With Instagram social App for Windows Phone users, you can easily share your Photos with your friends, customize them and share your loveliest moment with
LinkedIn App for Windows Phone
For all those professionals out there, you definitely need a platform to interacting professionally right? Well, with your LinkedIn account with you all the time, your connections are always going to be accessible. 
The official LinkedIn App built for Windows Smartphone is easy to use and reliable app capable with your Windows Phones.
Youtube App for Windows Phone
With YouTube social app for Windows Phone, you will never be bored again! This app is available for windows phones and is free to install!
Youtube for Windows Phone is available in more than 6 languages and 20K+ users give their reviews. Now go through all the videos you want to without the hassle of using your laptop; your entertainment goes where you go!