Android
Android TV: Stunning 3D Graphics with Google Play Store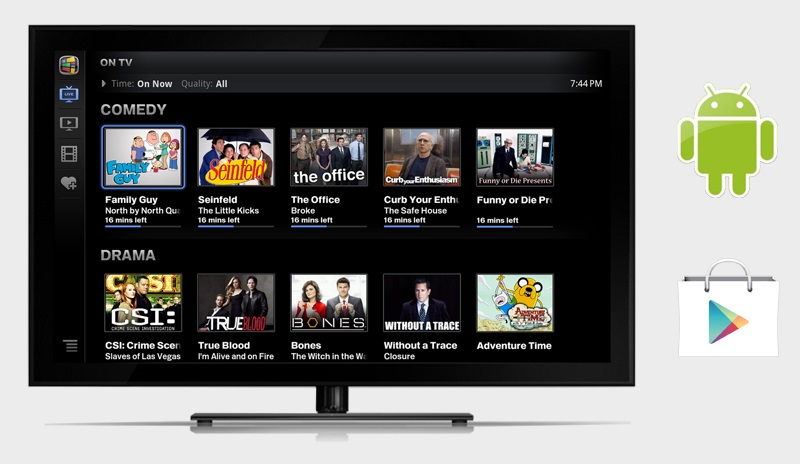 To begin with how amazing Android TV is, I believe I would have to explain first as to what Android TV is. The first time I heard the name it meant that I would be getting some live app on my phone to watch TV and that would be it but to my surprise that was not the case. I tell you the technology, the way it's advancing and the things it is making up. Geez!
So for Android TV, we have this TV platform which is of course developed by none other than GOOGLE. It is run on Android Lollipop version 5.0 which is an operating system and is very cool. Too technical? Well let me break it down more for you, it basically is interactive television which for some reason is said to be a 10 foot interface for users.
Android TV, A small box like device is provided where you are hooked up to Google Play services directly. It can and most probably will be built in TV's very soon but it also can be a set of box separately.
Google Play apps like Netflix and Hulu for media streaming will be available to download movies, music anytime of any day. A voice search feature will be available to get you content in a jiffy.
Android TV – Entertainment tailored for you
Google Play: The whole Android TV is actually in three parts the top most being the recommendations which will be based on your movies preferences. Then would be all your media apps via Google Play Store for your Android TV that you would be using regularly.
Game Controllers: At the last would be the games for you to choose and play with when not into watching media. The best however is that there is no need for a particular remote to run this Android TV, you can use anything from remote, joystick or even a game controller. Android TV is sure looking out to be one of the most amazing creations by Google.
Partnerships: If we hear the word on the street Google has planned to partner up with TP Vision, Sharp and Sony to have Android TV pre built into their TV sets. Asus and Razer however mean to release the Android TV sets with their main focus on games.
Play on the road: Nexus Player is the first one in these lines to have Android TV employed. Which is also developed by Asus & Google. And there is good news for software developers. They would be able to use SDK for optimizing apps through the use of Android TV anytime. We believe this to be an amazing creation as this will be leading to something way much more in the future. We all know for Google to be innovation in itself.