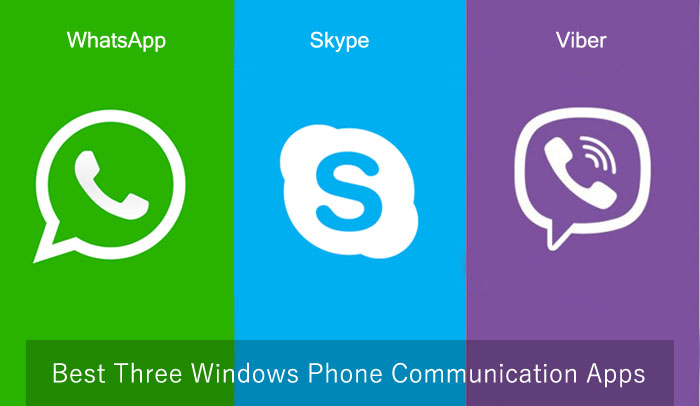 What is it that made Windows Smartphones such an instant hit and why is it that people nowadays absolutely love their Smartphones? Well, the answer to that is actually quite simple; they provide the user with convenience of all sorts.
With a smartphone, you can do anything from calculating your body mass index to calling someone in a different continent without spending any money at all! Who isn't familiar with these things? Nobody at all, I believe.
Windows phones were late to join the game because of the fact that initially they didn't offer many apps. This, however, has changed.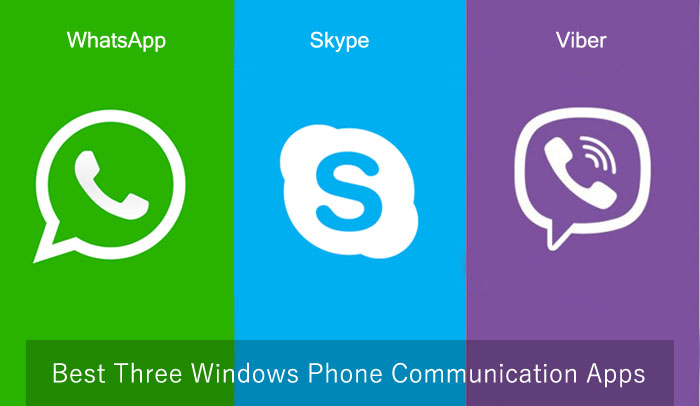 This very post is about how three extremely popular Windows Phone communication apps, Viber, Skype and Whatsapp, can be used on Windows Smartphones.
Viber : Highly rated Windows Phone App
With more than 200 million users, Viber for Windows Phone is a very popular app. All you need is a good internet connection and you can make free calls to your loved ones anywhere in the world! This Windows Phone app is available now and this has definitely made Windows Smartphones a lot more attractive.
All you need to do is download this windows phone app, enter your details i.e your Phone number is your ID and you will be good to go. Also the app can automatically for manually sync your contact list and can add your Viber contacts. Try it now this righly rated Windows Phone App!
Use Free Skype in Windows Phone :
Who hasn't heard of Skype? Celebrating birthdays away from home is no longer a sad thins as you can just 'Skype' with your family at midnight! The availability of this awesome app on windows phones has increased their popularity.
Also Read : Review about upcoming Windows Phone 9
With the Skype Windows Phone App, you can free call Skype to Skype with any other device or you can do the voice call as well as send instant messages to your Skype contacts. Download the app free from the marketplace and make the most of its amazing features on your windows phone!
How to Use WhatsApp in Windows Phone :
WhatsApp has pretty much replaced text messaging in many cases. Well, why feel left out if you have a windows phone? With the latest WhatsApp update You can easily download this app on your phone and share pictures, pre-recorded videos, audio messages and free message with your friends all over the world. You can download WhatsApp from Windows Phone marketplace.
Windows phones apps are definitely getting better by the day. Looks like there is a new player in the smartphone operating systems market!