Health
Best three Health blogs you must follow for Fitness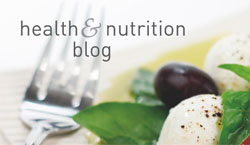 Health, it's no longer treated as something that would be beneficial for your body but it's more like a trend that is setting in. Health Blogs are going up day after day and anyone who thinks they got the solution to health then find themselves an expert and a health blog is thus born.
So which one to follow is the question that pops in my and everyone's head. Worry not, I bring you three of the most amazing health blogs that will help you bring yourself in shape now and for the future as well.
Professional Health blog : Breaking Muscle
The first in our top health blog list is BreakingMuscle.com and it does not settle for one kind of workout routine but caters to all different types of people who have different preferences . The people behind the scene have written on everything from Martial Arts, Workout for Pregnant women, Lifts, mastering skills etc.
Also Read : 5 ways to live active and healthy life
These guys are the experts in their field and they know what to write, so rather than misleading you they know what they write about. This first health blog can be your go to health fitness blog where you can get everything that you want.
Health blog about Food : Food Politics
The next one is FoodPolitics.com and the writer here is an accomplished and published writer with about 8 books to her name, being a full time professor at the NY University she still has time to write about food. Marion Nestle, talks about GMO's, FDA's & USDA's in her blog which explain what foods that are available out in the market actually carry.
She has dissected everything for you in little bits and pieces so that once you are out getting food you know what you are getting yourself in to.
Personal Health blog of Mark Bittman
Being a people person Mark is one the favorite's and his blog MarkBittman.com on the internet as he not only crusades the food industry but also is one of the top people to influence general mass. He's not only writes columns but also has many books under his name, an expert at dicing and chopping he knows not to mince the words up.
Being a strong voice politically against factory foods he has a big fan following due to his strong opinions.