Tools
Best Project management softwares for small business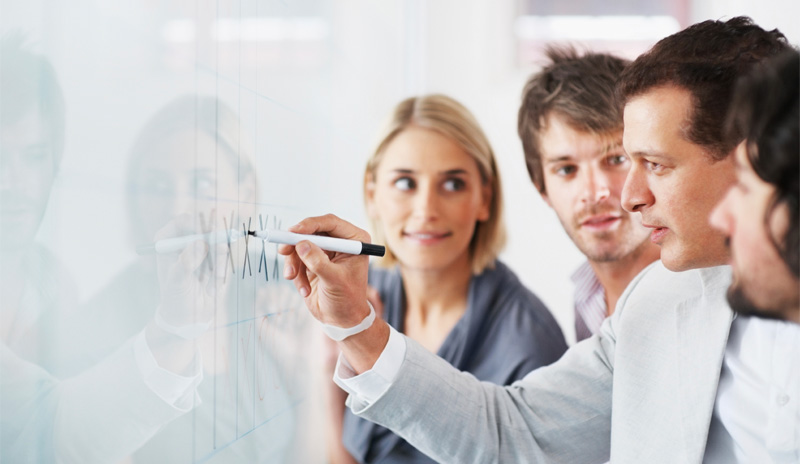 Now for a small business it can be pretty tough to manage different tasks with the help of project management softwares and working in the same time line.
We also understand that working on a tight time line can be a burden especially when you have assigned the same people for different projects and tasks.
At this point owning a software for managing projects can work in your favour. But what software's to look for when you are tight on budget and need the best that works for small business.
Well fear not, our experts here have found the best 5 small business based project management softwares that you will be delighted to see.
Bitrix24 – Best Project Management software
First in our list of best project management software for small business is Bitrix24 as it allows up to 12 users simultaneously and it's free unless you want to upgrade it which would cost you 99$ a month.
Not a bad decision for a small business project software. Once you get the hang of it you will see it works like most other software's available.
It can be used both on your company's server or you can use it on cloud. Things like charts, layered task options, management and time tracking are all available.
Trello – Free Project Management Software
Talk about something being absolutely free because Trello project management software does not cost you a single cent and works even better.
They use a system called Kanabn which was developed by the former VP of Toyota named Taciichi Ohno. Now you can imagine if he created this project management system what wonder can it do.
Asana – Popular Project Management Software
For free this is what we found, it has been one of the popular choices by people voted on Internet as Asana is popular project management software.
This particular software actually is amazing as it has three symbiotic programs and by the way, just so you know all FREE.
Co-Founder of Facebook Mr.Dustin Moskovitz designed this software and the reason it is popular is because of the simplicity of the design and features. All is crystal clear and its an easy to use software.
GanttProject
Another of the popular choices on the internet is the open source GanttProject which actually can stand up to Microsoft Project.
GanttProject management software can work in PDF and HTML along with all the necessities you need. GanttProject is a free management and project scheduling application that can be used in Linux, OSX and Windows.
Producteev Business Project
Yes, this is the last one but definitely the best of them all as apart from being free it does not give you a reason to upgrade it to Pro.
By using Producteev, users can create tasks, communication in real time is available between multiple users. Emails and the whole pack that we mentioned in the rest in here. So go on and enjoy these Small Business Project Management Softwares and accelerate your work.