Apple
Seven Recommended Apps design for Apple iPad Air 2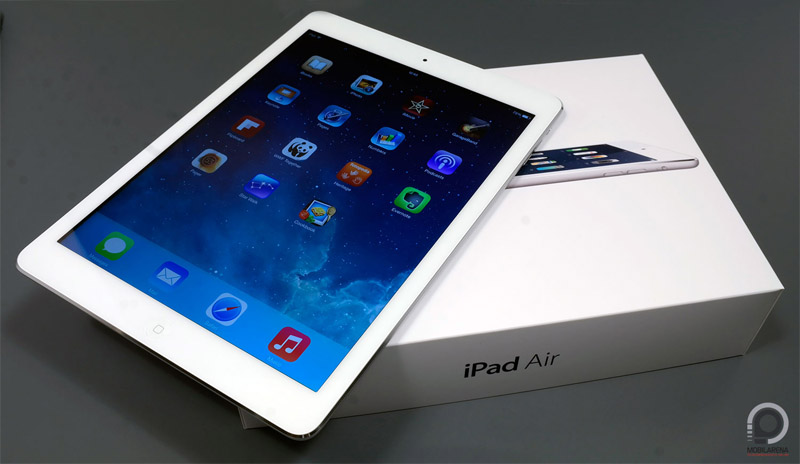 Apple iPad Air 2 is the new light and thin full of capability machine that there is no chance of anyone putting it down for a long time. If we keep facts in mind it's actually 18% thinner than the previous iPad and weighs not more than 0.96 pounds.
But Apple did not loosen it's hold on the display, in fact three layers of retina have been fused into one to give you a better contrast and the antireflective coating protects your eyes from any kind of glare.
It's a 9.7 inch display with 3.1 million pixels to look at it. Apple iPad Air 2 is massive power packed in the most minimal machine ever.
So, talking about the Apple iPad Air 2 we come across apps as well and when we talk about apps it means the Apple store would have to offer a lot for the Apple iPad Air 2. They are built in such unique ways that they do not let you feel left out and you get to have equal fun like those Android users.
Best and useful Apps for Apple iPad Air 2
There are thousands of apps for Apple iPad Air 2 that you can use to make your life simpler from spreadsheets to photo editing. From video making to text messaging there is everything for you in these apps. Let's have a look at some of the categories the store has to offer.
The first category we would like to tell you about is Photography and Video editing apps, this category has apps like Adobe Photoshop Mix.
You can take a photo with your Apple iPad Air 2 and then launch this app for fully editing, photo enhancement and for cropping and mix images.
The next in our list is social media Apps like Instagram and Pixlr.They let you take pictures, edit and then post them directly on to your social media.
The editing tools in Instagram itself are amazing with the filters to enhance and if you need something more than Pixlr is the one that will give you the satisfaction.
When you move on to the other category which is cooking, the world opens up into baking, cocktails, protein dishes, total veggie style to starters and snacks.
In this category we have Apps like Uniqlo Recipe, Panna and Look and Cook. You can cook anything, anywhere and all you would need is your Apple iPad Air 2.
Among other categories we have Productivity apps for Apple iPad Air 2 which are house to all MS Office, Mint and Hanx Writer.
With Microsoft Word App for Apple iPad Air 2, you can create, edit and customize your document with easy to use interface and MS Word App was declared the best App store app for the year 2014.
Apple iPad Air 2 also have shopping apps Like Gilt for iPad with places to shop from when tried to go out and Home Improvement category lets you learn DIY's to make your home look beautiful and efficient.
Apple iPad Air 2 also can runs Travel apps like Expedia Hotels where you find places to see and book hotels. Music gives you online access to music from across the globe, Kids will help grow your child with all essentials needed and Health and Fitness makes you stay on our toes.