Windows Phone
How to soft and hard factory reset your Nokia Lumia 620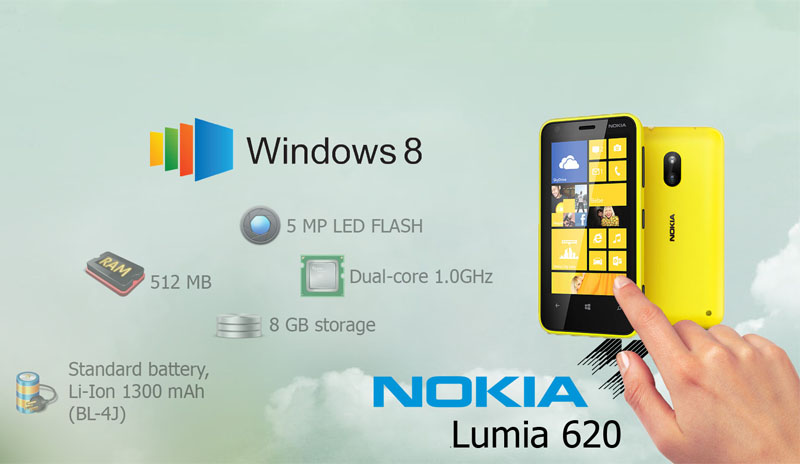 If you are Windows Phone user and try to reset for factory reset your smartphone you might be facing some kind oh phone held error or it might be stuck in the main screen with moving gears. Here I am sharing best methods to factory reset your Windows Phone however I already tested it on my Nokia Lumia 620 Windows Phone 8.
Cautions: Before factory reset your Windows Phone make sure you already back up all your important mobile data including contacts, photos and music files and save them all in your hard drive or USB. Please make you have more than 90% of battery in your smartphone.
Nokia Lumia 620 – Factory Reset method
The general method to reset / factory reset your Windows Phone is by done under setting tab.
On your start screen tap on " Settings ".
Select " About Phone ".
Chose " Reset your Phone".
Press Yes.
Once the process has been started it might take some time and you will see the moving gear on your main screen.
However, I used the above method and more than 2 hours were gone and nothing happen expect the moving gear. I remove the battery and after 15 minutes I again pulled it back in my smartphone and use the method #2.
Nokia Lumia 620 – Manually Hard reset method
This will hard refresh your Nokia Lumia 620 Windows Phone and you can done all step manually.
Turn off your Nokia Lumia 620 device.
Now press and hold the volume down button + power button + camera buttons and once the phone vibrate release the power button.
Hold the remaining phone button for 5 more seconds and then release them.
Now you see the moving gears on your Windows Phone screen. The process will take up-to 20-30 minutes. In my case it takes only 7 minutes.
Once all done you will see the welcome screen. Now enter your Microsoft account and you're done.
Thank you for reading this stuff, if you feel this article help you in solving your issue then must share it with other and also comments your reviews about this.