Blog Tricks
How to be a Pinterest Superstar and promote your business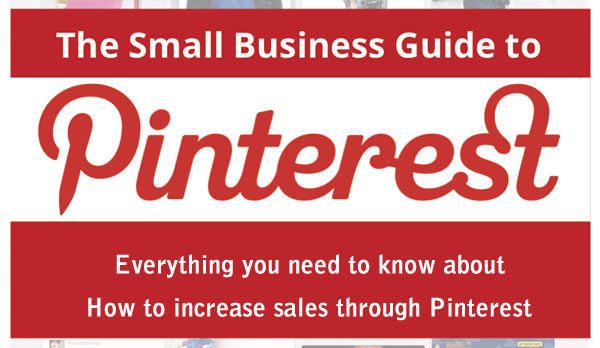 People use Pinterest to collect ideas for projects and interests. It helps people discover the things they want to plan, buy and do. Pinterest is more like a virtual inspiring board and people who are already "pinning" know that it's far more than that.
Let's discuss the best tools to increase your business through Pinterest.
How to Increase business through Pinterest
Use of Pinterest for business purpose can impel more sales than other social websites, and remarkably more product driven. A business which has quality goods to sell it can be a goldmine for your bottom line.
To earn more through it makes a coupon board on your business account. The best coupon offer will get you millions of re-pins, shares and likes. This way it is an ultimate advertising site to boost your sales and business activities while using Pinterest.
Cross Promoting your product through Pinterest
Cross promoting you products is always a very good practice while stimulating your business through internet on social media websites. Pinterest also offers a very great way to cross promote your pins.
It has two options Pin it button and Pinterest tab. It is very easy to work with it by setting it up by going into the pin it button site and provide with the basic information in a detailed manner. Put any image of your choice, submit your URL file and after pasting your selected image file get started.
Use of Pinterest Follow button
By following the people of your field or related to the work you are doing, you can easily spread your work to the world. It is easy for you to communicate and advertise your business among the popular Pinterest communities.
You can make yourself known in the community by posting intellectual comments which shows your expertise and grip on your field and work.
Always use High quality Images on Pinterest
Another way to get noticed is to share some of the high quality images of the products you sale on Pinterest. This way it is easy for you to get attention of your followers.
Also Read : How to make money online with Po.st share buttons
As Pinterest allow you to organize images into boards of specific categories. And whenever you 'Pin" something your followers will see it. This way it goes viral and as a result you will get a great output for your business creativity. Your part is to present your business through those images in a very distinguished way to get noticed.
Keep it straight forward
The main theme of the Pinterest is that it is significantly easy to use and simple to operate. The more you make the things simple people will reciprocate towards it accordingly. This way you may see a tremendous boost in traffic with Pinterest generating more for that.
Spend creative time and be present
Every business needs to spent time on. To promote your business through Pinterest you have to spend some investment of your precious time to manage and operate it. Always try to be real and present your true self.
Don't miss : How to Optimize Facebook Page for website