iPhone
Google analytic application for iPhone iPad and iPod touch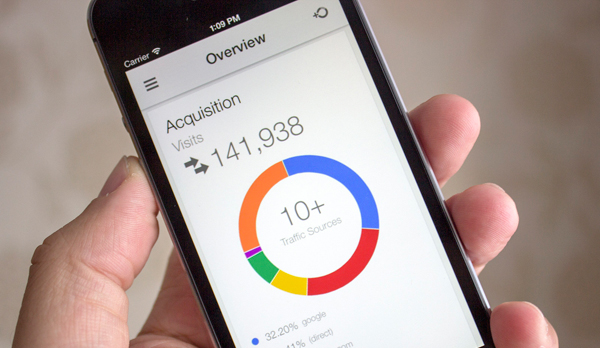 Even though there is a strong competition between the two tech giants; Google and Apple.Inc yet Google somehow manages to maintain its image as a helper and an all-rounder.
With further prolonging the argument we would like to introduce some details about the latest achievement of Google; Google Analytic iPhone application for viewing your data conveniently and in no time.
Google Analytic Application can be used in iOS 6.0 and later versions
Google analytic app is available for iPhone, iPad and iPod Touch users and requires iOS 6.0 and later versions and available in 35+ languages. We all know that Google analytic is the application to view all your important data, etc easily but what's new is that with this mobile application launch everything has become much easier than before.
Every-body is aware of the fact that Smart phones are becoming more and more popular each day with providing you an experience just like personal computers. You can download Google Analytic App for iOS from official iTune store.
So with this Google analytic App for iPhone seems to be taking advantage of the same fact. With Google analytic application on your iPhone you can check your significant internet and application data like before but in a more convenient style that just suits an Apple gadget. So for viewing record of traffic by location, using page-view figures, sources and everything you know what to install on your apple device. Install the application and get the benefit right-away.
Also Read : How HitTail can increase your organic search traffic