Blog Tricks
Highly customizable Book Store WordPress themes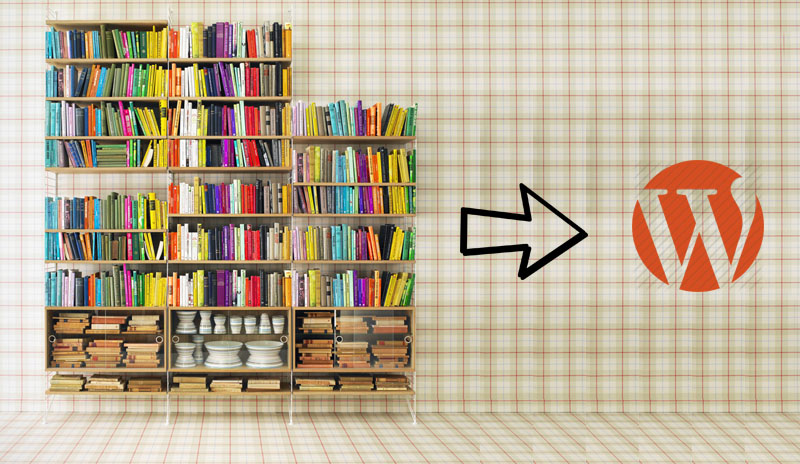 WordPress, a complete CMS that has been helping hundreds of writers, authors, and normal people with expressing them self through their website. WordPress allows its users to build a website that lets you even create websites for you to have a virtual sanctuary.
When creating a blog or a website the most important thing is the look. Sometimes the WordPress themes already free and available to you appeal in a highly unlikely fashion and sometimes the themes do not seem enough.
If you're planning to build a online book store then you are in a right place. However, we are here to help you through these tough times if I may say. Here we present three best Book Store WordPress themes.
Latest Responsive Book Store WordPress theme
Theme One: Among the first Book Store WordPress theme we have the Book Store itself and this theme is available for all book stores, shops, e-books, libraries, digital products and software apps that are linked or are in connection to Barnes and Nobles and Amazon.
This theme is made specifically for these particular places and is made mobile efficient so that you can log in anytime anywhere. It is a fully responsive and functional theme that runs even smooth. The colour design is simple and gives maximum reading exposure.
A Featured Books section with and Online store option is available too. Other tabs include Featured Author, Best Seller and Book Flip Sliders.
Papirus: Best Book store WordPress theme
The second amazing book store WordPress theme is Papirus which is a modern designed theme and is made to be customizable. A smooth, sleeker look is given to this theme and visual composer is given so that you can start working on the home page yourself.
Further, other pages can be created with the same technique and you can enjoy pages that are completely your own creativity. Basic WordPress support options are also given and you can post in the same beautiful way you used to.
Raakbookoo: Woocommerce Book store WordPress theme
Raakbookoo is very funky name for a very funky book site that has style, glam and efficiency for a book store WordPress theme. Raakbookoo WordPress theme make your website customizable to a whole new level where you can make a unique website that has your colours, themes and layout.
This book store WordPress theme has powerful and range in Home Page, Shop Page, Blog, Archive, Contact and the standard post section is always there for you to work on. SEO optimization that is number one on everyone list comes packed with this theme.
Apart from all these amazing options you get to have short codes to all plugins, a woocommerce catalog section and 12 customary widgets.