How To
AllMyTube – Fastest way to download videos in Mac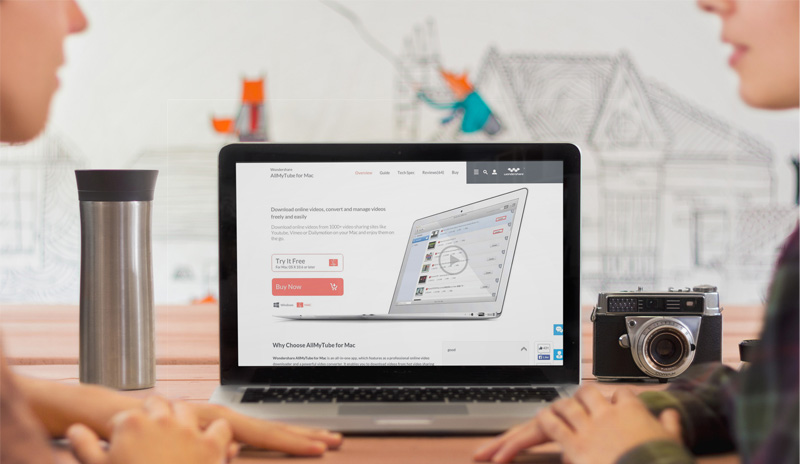 Wondershare brings you a sweet, fast and simple product named AllMyTube for Mac to download all videos from YouTube + 1000 video sharing websites in a single go.
Once you download the video you can then convert it into your desired format and enjoy a seamless HD quality. Where AllMy Tube for Mac stands out is it lets you download videos from all other sites and lets you convert those as well.
In my view AllMyTube is must have App for your iMac as well as for your MacBook. With AllMyTube, you can download online videos from short clip vines to full DVD movies in just one click.
Overview: AllMyTube video downloader by Wondershare
So you have one place where you can download video from anywhere, any site very easily. After downloading you can have it converted to any format and simply sit back and enjoy.
Wondershare launched AllMyTube for all those who have a 1000+ sites and need videos from everywhere. This Mac App is for everyone to enjoy. Teachers, Students, Parents, Writers and who not. No you can all enjoy videos and share them very easily.
AllMyTube lets you download videos both HD, SD & 4K for over 1000 video sharing websites which include all your famous Google videos, VEVO, Dailymotion, Vimeo, Break and Veoh etc. You get the point that all famous and frequently used websites are included in it.
The download button on your IE & Firefox automatically detects videos and lets you download them in a single click. As soon as the video plays the button lights up to let you download it on your desktop. The second way is to copy paste the link to the video in the app AllMyTube and that's about it.
The third and easy way is recording it while it's being played, which means you keep watching and downloading it at the same time. Also, among the features it includes downloading video faster than ever before. It will work on schedule and maintain your video list.
AllMyTube gets the info within seconds of opening a site and simply lets you use all your bandwidth to download videos faster.You can also skip all your torrent downloaders because you can schedule all your video players and simply sit back and enjoy or do your work.
You all must be thinking there would be the popular formats available well no there are about 150+ video formats that you can choose from. Now making your presentations or projects will be done within a blink of an eye. Among the video formats we have AAC, WAV, MP3, AU, FLAC and so much more.