Health
Hope – A name of pure feeling based on trust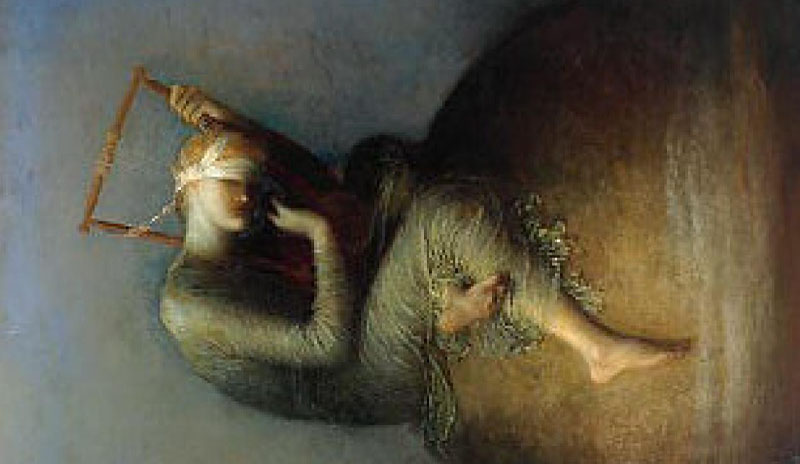 The amazing piece of art displayed in London's Guildhall Art Gallery is the ultimate definition of hope to me, this may be not attractive to many of the viewers but once its meanings are unveiled that may become an inspiration for millions of us.
Imagine this young beautiful lady as 'You' when you are downhearted and demoralized. The world seems to be fading away and there is nothing left in your hands. What left is just sitting aside and waiting for a miracle to happen. This can only be achieved by note losing 'Hope'.
This painting that is placed in Guildhall Art Gallery is more than just a piece of art, it tells us not to lose heart and never stop trying. She is holding harp with only one string left, though her eyes are veiled and colors used in painting are all dull, brown and blues but she is still strumming the last string with her ear on the instrument, there is nothing left but the dream, the desire and the anticipation.
The world and everything in it is based on fear, problem, Love and "hope". And the best of them is Hope, the best feeling of heart and a work of brain.
The question here is what hope is? The answer is simple but very vast.
Why hope is a true feeling of Trust
"Hope is a feeling or desire for something very desirable to happen." It is more like to be some supernatural phenomenon so extraordinary but still so sensational. That give you a boost to live and survive in cooling you heels and twiddle your thumbs, and looking forward to be able to create opportunities for your own self.
Hope is further segregated in multitudinous categories. Some are mature, some are unrealistic, some of them are chosen and some are inborn.
A hope is something to turn a coal into diamond. All what it need is a voice of heart, promises, imaginations, taking risks and working to achieve your desire.
Every child born is a witness of the fact that Allah is still not responded from the humans.
Hope is the only key to find and achieve our goals. We wake up in the morning with a hope and sleep at night hoping the next day to be more successful and glorious.
It seems legitimate and admissible to see in hope and live more happily, with a new zeal and enthusiasm to achieve all the goals and desires of heart.
Image Source : www.nydailynews.com